'Albert' machines called out

Print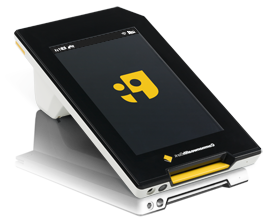 Disability advocates say CBA's new EFTPOS machines cannot be used by the blind.
Commonwealth Bank has rolled out around 75,000 Albert touchscreen terminals in Australia, where they are gaining in popularity as point-of-sale devices at coffee shops, boutiques and restaurants and other stores.
The touchscreen tablet-based devices have no physical keypad, which prevents blind people or the vision impaired from using them without assistance.
Blind Citizens Australia wants them replaced with something everyone can use.
The group says it receives complaints from members about the devices every week.
Blind Citizens Australia chief Emma Bennison said there is an accessibility mode, but it is hard to access.
"There is an accessibility mode to turn on to make it apparently accessible, except you still have to listen to a 10-minute tutorial so it really isn't possible to make it accessible particularly in a noisy environment," Ms Bennison said.
"It's just completely unacceptable. You wouldn't expect a sighted person to listen to a 10-minute tutorial just to enter their pin number and you certainly wouldn't expect anyone to divulge their pin number to a retailer.
"Regularly people have told us that they had no other choice but to divulge their pin because they can't hear the tutorial, the staff member doesn't know how to turn the accessibility on, or they don't have time to stand around for 10 minutes and why should they.
"There are huge issues with that because it voids their credit card contract. It's a major issue."
CBA has issued a statement saying it is working with technology partners and the vision-impaired community to improve its 'Albert' machines.