'Holiday' plan shows QLD keen for coal

Print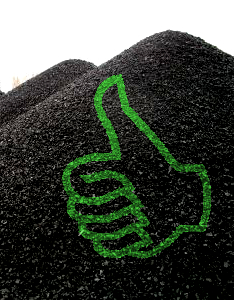 The Queensland Government wants to sweeten its deal with Adani by offering a "royalties holiday" worth hundreds of millions of dollars, but not everyone is on board.
The Palaszczuk Government is ramping up its efforts to have the Indian firm build one of the largest coal mines ever dug, with a new deal that would let Adani pay just $2 million a year in royalties for the $21 billion project.
The royalty holiday would start when the mine opens, before gradually increasing the rate after several years.
Reports say the state is seeking to forego about $320 million in royalties.
In the lead up to the last election, Queensland Labor criticised Campbell Newman's government for offering Adani a subsidy for a rail line linking the mine to the port at Abbot Point.
Now, the Climate Council has criticised the Palaszczuk Government for the deal it says show the project does not make financial sense.
"It appears the only possible way this may go forward is with very big subsidies from the Commonwealth and the Qld Government," the council's Professor Will Steffen said.
"The big four banks have said; 'No thanks, this is a bad investment'."
The Queensland Cabinet will consider the proposed royalty holiday deal this week.
The Courier Mail is reporting that Queensland Labor's 'left' faction will band with its traditional adversaries in the 'Old Guard' faction to kill off the plan.