'Robo-debt' flaws exposed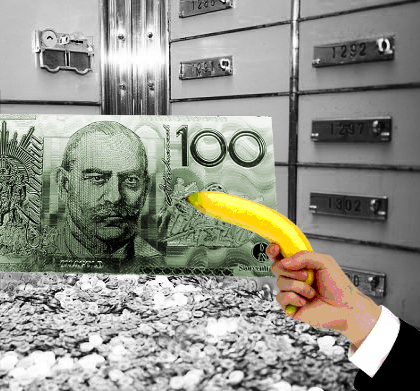 A Senate inquiry has called for a reassessment of debts from Centrelink's controversial automated debt recovery system.
Senators say the system should be suspended until its many flaws are fixed.
The review was triggered by a litany of stories of false debt and disputed figures issued from an error-prone "income averaging" process.
Inquiry chair Senator Rachel Siewert said there were many serious flaws in the 'robo-debt' system.
"The evidence presented to the committee as it travelled across the country was compelling, consistent, and showed a program that was putting huge pressure on some of the most vulnerable members of our community," Senator Siewert said.
"Procedural fairness is lacking in every stage of the robo-debt program; whether it be the forcing of people to reach back through their paperwork from six years ago, sending debt letters to the wrong address and/or not engaging with concerned recipients, or averaging out of income data, often producing incorrect results."
The system was introduced began in September last year, issuing about 220,000 letters in the five months to February 2017.
The 'robo-debt' system removed human oversight and relied heavily on a process of data matching that compared Centrelink and tax office records to detect discrepancies in reported income.
If a discrepancy was found, letters demanding explanations from welfare recipients were automatically generated and sent.
If no reply was received the department would crudely divided a person's yearly income by 26 fortnights, a process dubbed "income averaging", which often wrongly assumed people were working for the entire year.
Thousands of letters were sent to old addresses, and those that were received often asked people to explain the discrepancy in years-old documentation and income from past employers.
Almost half of the debts were referred to private debt collectors, and many assumed they were correct, and simply paid the undue debt without question.
The Department of Human Services has tried to highlight changes it made to the system, which it says resolved most problems.
But the Australian Council of Social Service (ACOSS) says the system is still unworkable.
"Since its adoption 12 months ago, robo-debt has issued thousands of debt notices in error to parents, people with disabilities, carers and those seeking paid work, resulting in people slapped with Centrelink debts they do not owe or debts higher than what they owe," ACOSS chief executive, Cassandra Goldie said.
"It has been a devastating abuse of government power that has caused extensive harm, particularly among people who are the most vulnerable in our community."
Anglicare Australia executive director Kasy Chambers urged the government to listen to people's complaints about the system.
"The shift in the onus of proof onto recipients, the barriers to people trying to fix these problems through the Centrelink system, and the growing stigmatisation of welfare, is a step towards the criminalisation of poverty and disadvantage," Chambers said.
"Let's suspend this failing system and work together to design one that works for people – not just the government," she said.