ABA says banks caught short

Print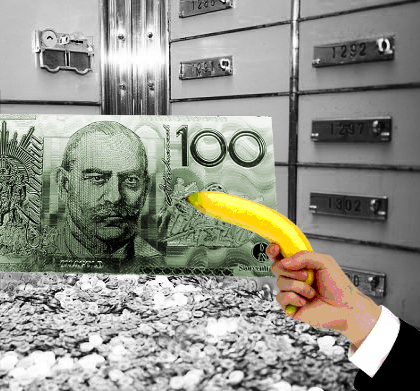 The Australian Bankers' Association says the Federal Government is silencing debate on the newly-announced bank tax.
ABA chief executive Anna Bligh is demanding a full inquiry into the banking levy unveiled in this months Budget, which is intended to raise $6.2 billion over the next four years.
Ms Bligh said the Federal Government moved a Senate motion after the 2017 Budget was handed down which forces committees scrutinising bills to report back to the Senate by June 13.
Given that many of the measures are due to come into effect from the beginning of the new financial year, advocates say they do not have long enough to mount a strong response.
"It is unlikely the committee would be able to hold appropriate public consultations to consider the major bank levy legislation before their reporting date of 13 June 2017," Ms Bligh wrote in a letter to the Senate Economics Committee.
'The ABA considers that further consultation is crucial to ensure all stakeholders have a full understanding of the implications of this tax on the economy and financial system.
"We are concerned this motion impacts the Senate's ability to vote on major revenue legislation given there has been no independent scrutiny or guidance."
The bank levy on Australia's largest five banks — Westpac, Commonwealth, ANZ, NAB and Macquarie – is designed to raise over $6 billion, but four of the five banks have told the share market they expect the tax will only cost them $965 million.
The banks argue that they are being unfairly targeted to prop up the struggling budget bottom line.
They say they will have no choice but to pass the cost of the tax on to customers.
NAB chairman Ken Henry has called for a full Senate inquiry.
The Federal Government says it is confident that the banks can handle the new levy.