ABS wants money for monthly CPI

Print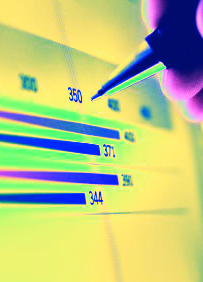 The Australian Bureau of Statistics (ABS) wants more money so that it can provide more up-to-date inflation figures to the RBA.
Reserve Bank of Australia (RBA) deputy governor Guy Debelle wants to move to monthly figures.
"At the moment we need to wait three more months to gain a better understanding as to whether any particular read on inflation is signalling a possible change in trend or is just noise," Mr Debelle said in a speech late last year.
"That is one of the reasons why the RBA has long advocated a shift to a monthly calculation of the CPI."
The ABS has now released a discussion paper stating its case.
The ABS says that with more funding, data could be collected and published with the same rigour and reliability that is currently put into its quarterly CPI.
ABS chief economist Bruce Hockman notes that every other G20 central bank puts out comprehensive inflation data monthly.
"I think it's important. Currently if there is an unusual number we produce they [RBA] need to wait for another three months to see whether that's confirmed by subsequent observations or turns out to be a rogue number, and there's a demand for it not just from the RBA but from the markets too," he told the ABC.
International Monetary Fund (IMF) guidelines for the collection and publication of data recommend that the consumer price index (CPI) be produced monthly.
Australia is one of just two OECD nations and the only G20 member to ignore the IMF's edict.
Currently, both Australia and New Zealand publish CPI quarterly.