ACCC questions ad dominance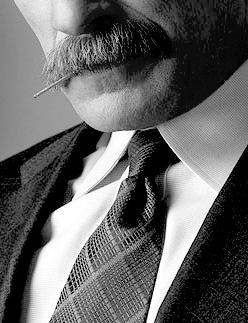 The ACCC has a new issue with Google and other internet ad companies.
The regulator has released its interim report for a digital advertising services inquiry.
The report examines the digital display advertising supply chain in Australia, which enables the near instantaneous delivery of $3.4 billion of digital display advertising opportunities on news, entertainment and other websites and apps each year.
Digital advertising is a way to monetise consumers' attention and data.
"Advertising technology, or ad tech, has significantly transformed the way that advertising is delivered to consumers online. As consumers live more of their lives online, ad tech plays an increasingly critical role in the advertising market and the wider digital economy," ACCC Chair Rod Sims says.
"But there is a real lack of competition, choice and transparency in this industry. These issues add to the cost of advertising for businesses, which will ultimately impact the prices paid by consumers."
Google is by far the largest provider of all of the key ad tech services examined by the report, and is the only provider across the full ad tech supply chain that also sells ad inventory.
The ACCC estimates that Google's share of the revenue or ads traded in each of the required services in Australia ranges from 50-60 per cent to between 90-100 per cent, depending on the service.
Google has made a series of acquisitions that have cemented its strong position in the ad tech supply chain, which is further reinforced by its unrivalled access to data from its wide range of consumer-facing services, including Google Search, Chrome and Android, and from its wide network of trackers on third-party websites and apps.
"Google's significant presence across the whole ad tech supply chain, combined with its significant data advantage, means Google is likely to have the ability and the incentive to preference its own ad tech businesses in ways that affect competition," Mr Sims said.
"During this inquiry we have heard concerns from parties about potential conflicts of interest from Google's various roles in this industry. This includes Google very often acting on behalf of both publishers and advertisers for the same ad sale across the ad tech supply chain, while also selling its own ad inventory."
Google-owned YouTube's ad inventory is sold exclusively through Google's own platforms. Advertisers who consider YouTube ads essential to their advertising strategy must use Google's ad tech services to buy these ads.
Google also does not participate in header bidding auctions run by publishers, in which they offer ad inventory for sale to advertisers in a real-time bidding process.
Instead, Google's publisher ad server developed its own proprietary Open Bidding auctions, which means publishers who wish to receive real-time bids from advertisers using Google's ad tech services must use Google's publisher ad server.
The ACCC says it has heard concerns about the competitive effect of Google's restrictions on rivals' access to different types of data, for example its move to block access to the DoubleClick ID and its proposal to block third-party cookies on Chrome.
The regulator is seeking feedback on a number of proposals, including;
rules to manage conflicts of interest and prevent self-preferencing in the supply of ad tech services

proposals to enhance the ability of ad tech providers to assess the price and quality of services

promoting competition in the industry through boosting data portability

mandating the breaking up of datasets held by large incumbents, to make it easier for rival ad tech providers to enter and compete in the supply of ad tech services