ACCC sees algorithm issues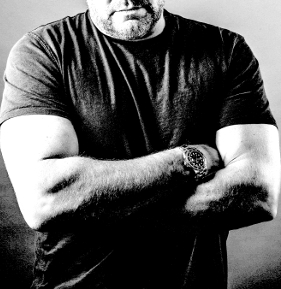 The competition watchdog is concerned about how websites display and rank products.
An ACCC report examining general online retail marketplaces, such as Amazon Australia, Catch, eBay Australia and Kogan, has highlighted a range of issues with how they operate.
Those concerns include the use of algorithms to decide how products are ranked and displayed (including some marketplaces giving preference to their own products), the collection and use of consumer data, inadequate dispute resolution processes and a need for more consumer protections.
The ACCC's fourth report in its Digital Platform Services Inquiry is focused on whether online marketplaces are promoting fair and competitive markets for consumers and sellers.
"Online marketplaces have an important role in connecting Australian consumers and sellers, and make up a growing share of consumer sales. But we are concerned about their impact on both consumers and third-party sellers who rely on online marketplaces to reach their customers," ACCC Chair Gina Cass-Gottlieb said.
The report highlights consumers' and sellers' concerns about the way online marketplaces display and rank products to consumers on the platform.
"Online marketplaces need to be more transparent with consumers and sellers about how they operate. For example, they should explain to consumers and sellers why their search functions and other tools promote some products over others," Ms Cass-Gottlieb said.
"We are particularly concerned about so-called hybrid marketplaces, which sell their own products in competition with third-party sellers that use their platform. Hybrid marketplaces, like other vertically-integrated digital platforms, face conflicts of interest and may act in ways that advantage their own products with potentially adverse effects for third-party sellers and consumers."
Marketplaces have deployed ranking algorithms and other practices which have a significant impact on the purchasing decisions of consumers. These algorithms and practices can be used to provide preferential treatment to the hybrid marketplaces' own products.
"We have concerns about particular examples of self-preferencing by hybrid marketplaces in Australia, which mirror similar concerns raised by overseas regulators," Ms Cass-Gottlieb said.
The report also highlights the large amounts of consumer data collected and used by online marketplaces, which may not align with the privacy preferences or expectations of many consumers.
"We believe consumers should be given more information about, and control over, how online marketplaces collect and use their data," Ms Cass-Gottlieb said.
"Given the important intermediary role performed by online marketplaces between consumers and sellers, it is also important that marketplaces have protections in place for consumers using their services."
It raises further concerns about the lack of dispute resolution mechanisms.
"We continue to support a minimum internal dispute resolution requirement for digital platforms and the establishment of an ombudsman scheme to resolve consumer and business complaints, as recommended by our original Digital platforms inquiry final report," Ms Cass-Gottlieb said.
"Other measures supported by the ACCC, including a prohibition on certain unfair trading practices, introducing a general safety provision, and making unfair contract terms illegal, could help address other issues identified in this report."