ACCC to probe gas contracts

Print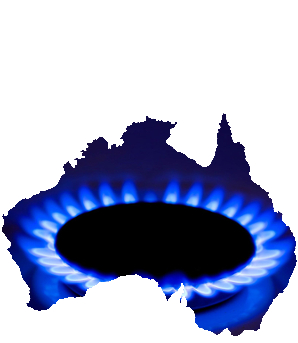 The Australian Competition and Consumer Commission (ACCC) is investigating confidential gas contracts and the documents behind them.
ACCC chairman Rod Sims says the national gas industry investigation is one of the most important the regulator has taken on.
"We think there is a crisis in the gas market, particularly in ­relation to industry that needs gas, either as a feedstock or a source of energy," Mr Sims told The Weekend Australian.
"I do think companies will go out of business because of this and I think that will be a crying shame."

Gas industry investors took the news positively.
"There were no knee-jerk reactions being taken, such as implementing a gas reservation policy, no forced mothballing of a GLNG (Gladstone LNG) train or rewriting of export contracts," Citi analyst Dale Koenders said.

"As such, we think the tail risks are largely mitigated for Santos."
A major magnet for criticism has been the Santos-led GLNG project in Queensland, which recently ­revealed it took about 59 per cent of its gas from third parties in the March quarter rather than its own supply.
It is one of several major projects that will not commit to supplying gas to domestic markets, and instead takes gas from it.
Shell's Queensland Curtis LNG plant and the Australia-Pacific LNG plant run by Origin Energy and ConocoPhillips both use gas from their own fields but only sell a small portion on the domestic market.

The ACCC is looking at ways to make sure more affordable gas is available to industry and consumers.
"The inquiry will examine how gas suppliers will make more gas available to Australian industry and other domestic gas users, and the effect this has on overall market dynamics," Mr Sims said.
"Improved transparency will provide a clear overview of the entire market and help ensure it is operating efficiently and that competition is benefiting all gas users.
"We will be seeking to identify the use of market power and other obstructions to the efficient supply of gas, as well as publicly reporting on market information when it is needed. Equally as important, we will identify longer term measures that can address these issues."
The ACCC says it will be working closely with energy agencies such as the Australian Energy Regulator, the Australian Energy Market Commission and the Australian Energy Market Operator.
The regulator will also call on Dr Mike Vertigan to recommend longer term measures to increase transparency, facilitate competition, and support the gas market. This work will cover the full supply chain, including producers, transporters and retailers.
More information, and the Terms of Reference, are available here: Gas market transparency measures.