ACCC working on tech news fees

Print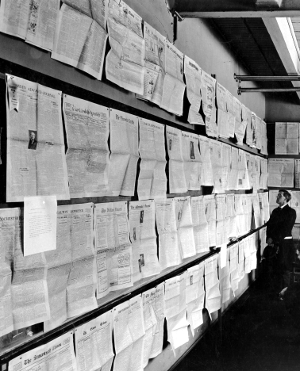 The Federal Government is working on a plan to force Facebook and Google to pay traditional news media to publish their content.
A new code of conduct is being developed by the Australian Competition and Consumer Commission (ACCC) after the Federal Government ordered it to create ways to govern commercial dealings between tech giants and news media companies.
The ACCC has completed a draft version of the code that is open to consultation until the end of August.
Legislation is expected to be introduced to Parliament "shortly after".
Federal Treasurer Josh Frydenberg says it will "create a level playing field" between the two.
"We want Google and Facebook to continue to provide these services to the Australian community, which are so much loved and used by Australians," he said.
"But we want it to be on our terms.
"We want it to be in accordance with our law and we want it to be fair."
Mr Frydenberg has the power to decide which digital platforms are subject to the code. He said it will "start with Google and Facebook".
The draft code does not define what the content is actually worth or what kind of agreements would be required.
It lays out a number of possibilities including a fixed annual sum or payments per item of content.
The code should also give smaller businesses, like regional and rural newspapers, the ability to collectively bargain with digital platforms, and lays out penalties for digital giants who do not engage in negotiations.