Adani backed by region

Print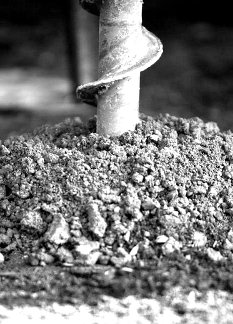 The Mayor of Rockhampton has called for Adani to be given a "fair go" at opening up the Galilee Basin.
Rockhampton Mayor Margaret Strelow says the newly-returned Coalition federal government should grant Adani "the proper treatment and allowed to proceed, for the Galilee Basin to open, for those jobs to flow, so that we as a community can start to build a long-term future".
"We've been very patient and I think Adani have too — now it is time for the voice of Queensland to be heard," Cr Strelow said.
"We are looking to see the Adani mine, the Galilee Basin, regional Queensland, [get] a fair go."
Queensland Resources Council (QRC) chief executive Ian Macfarlane - a former federal resources and industry minister - said people in North Queensland are "not going to be told by southerners what to do".
"They want the same opportunities as other Australians," he said.
"Queensland is about the resources industry as much as any other industry — we employ 315,000 Queenslanders.
"Central Queenslanders care as much about the future as any other Australians.
"We all want to see our emissions lower, we all want to see a situation where this planet and the world we live in is a better place, but we want to see it done in such a way that it's not people in regional Queensland that lose their jobs."
Mackay Conservation Group coordinator Peter McCallum said the mine still does not make sense.
"It's not surprising at all that Adani and the [Queensland] Resources Council are continuing to try to build pressure on the State Government to ignore the scientific evidence and simply approve the mine based on political pressure," he told the ABC.
"The science of climate change doesn't change one bit based on an election outcome in Queensland or Australia or anywhere else in the world.
"We know that climate change is dangerous — it's going to put at risk many, many thousands of jobs on the reef.
"We don't think that this tale of jobs for everyone is a real one, and Adani isn't something that people should treat as a goose about to lay a golden egg for them."
Queensland Premier Annastacia Palaszczuk has asked the Coordinator-General to look into the approvals process for the Adani Carmichael coal project, saying she is "fed up" waiting for the department to approve Adani's environmental management plans.