Adani's finances raise concern

Print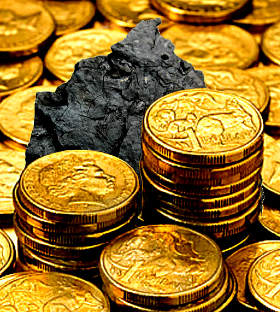 Experts have picked apart Adani's corporate structure and warned it is at risk of collapse.
Professor Sandra van der Laan is a forensic accounting specialist who heads the discipline of finance at the University of Sydney, who predicted the dramatic collapse of ABC Learning — formerly Australia's biggest private childcare provider.
She has been investigating the arrangements of Adani – the Indian mining company responsible for the Carmichael coal mine in Queensland.
Adani's Australian structure has been described as a labyrinthine network of private companies and Indian stock market-listed companies tied to tax havens in Singapore, Mauritius, the Cayman Islands and the British Virgin Islands.
"The structure of Adani seems to be developed to obfuscate or confuse or to hide things," Professor van der Laan has told the ABC.
"They would potentially be seeking to hide inter-company transfers, inter-company loans, transfer pricing of goods and services between related entities."
The company has current liabilities of more than $1.8 billion, but assets of less than $30 million.
"Adani Mining is in a very fragile, even perilous, financial position," Professor van der Laan said.
"The gap between the current assets and liabilities is what's really concerning.
"Effectively on paper they are insolvent. I wouldn't be trading with them, as simple as that. I wouldn't have anything to do with them.
"It looks to me like a corporate collapse waiting to happen.
"It has all the hallmarks of the big corporate failures we've seen over the last 20 to 30 years."