ASIC to bury phoenix firms for good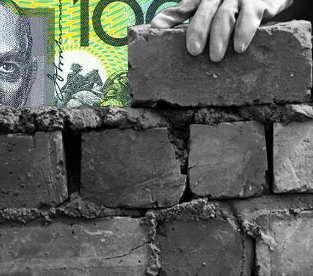 Australia's main financial regulator says it will turn its focus to 'phoenix activities' in the construction sector.
The Australia Securities & Investment Commission (ASIC) has unveiled plans to crack down on phoenix companies, which dodge their debt obligations by closing an existing company and moving its assets to new company outside the reach of creditors.
The regulator has already placed as many as eight large-scale building projects under scrutiny.
ASIC commissioner Greg Tanzer says the watchdog will focus on phoenix activity by small and medium-sized companies, including the issuance of false statutory declarations by contractors to pick up paid goods and services.
Tanzer says small and medium-sized enterprises (SMEs) have a near monopoly on phoenix activity in building and construction.
"It's important to note that almost all cases of illegal phoenix activity occur in the SME sector," he said at a conference of the Council of Small Business in Sydney.
"SME businesses are not only among the entities who engage in illegal phoenix activity, but also among those companies and businesses who suffer when illegal phoenixing occurs.
"ASIC and partner government agencies consulted with key industry stakeholders and we were told that small businesses often experience financial distress in the construction sector, as a result of non-payment of funds for services performed."
The commissioner added that unfair competitive distortions were created by phoenix activity, and so were a major motivator for the crackdown.
"Perpetrators that engage in this activity have a distinct commercial advantage over competitors that operate lawfully," he said.
"With less or no debt, they're then in a position to undercut their competitors by offering goods or services at lower prices."
A 2013 PricewaterhouseCooper report said phoenix activity costs the Australian economy around $3.2 billion each year, including the loss of $1.93 billion in debts owed by collapsed companies, $655 million in unpaid wages, and $610 million in missing government revenue.