ATO jumps on insurance switch crusade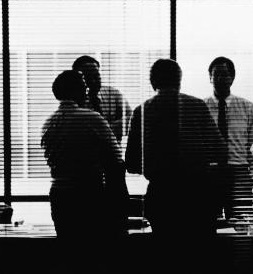 The Abbott government wants to allow public service bosses to ditch the Comcare workers' compensation fund.
Tax Office boss Chris has told a Senate estimates hearing that it costs the ATO 14 times more to insure a public servant than it would with a private sector outfit.
Finance Minister Mathias Cormann has backed the Tax Commissioner, calling the ATO's situation "a very obvious manifestation of a broader systemic problem".
Public service bosses have claimed for years that Comcare's premiums are too high. They are up from $201 million in 2011 to $411 million in 2014, even at departments that improved their work health and safety efforts.
The Finance Minister now says some departments and agencies could be granted the freedom to leave the Comcare scheme.
"The government is reviewing how government provided insurance arrangements are currently delivered and whether this can be done more efficiently or effectively under different approaches," the minister told Fairfax reporters.
"The review of existing schemes is looking at both workplace and non-workplace categories of risk insurance.
"The review is a part of the government's contestability program that will examine Commonwealth functions to look for opportunities to improve efficiency or effectiveness across and within programs."
A Comcare spokesperson said the insurer was co-operating with the "contestability" review, but was confident it would be retained as its performance was improving all the time.
"Comcare has been involved in providing information to the review as we manage the Commonwealth's insurable risks for workers' compensation," the spokesperson said.
"Comcare is always interested in improving performance of the management of our insurable risks.
"Comcare is currently engaged with staff to review processes and plans including best practice and innovative processes for delivering improved work health and safety, and rehabilitation outcomes in the workplace."
Employment Minister Eric Abetz has introduced sweeping reforms to the legal framework of the scheme, which he says will cut down on "rorting" and "malingering".
Labor and the Greens have indicated they will not back Senator Abetz's reforms, meaning the legislation is set for a hostage situation with the Senate crossbench.