Australia to lead rising gas

Print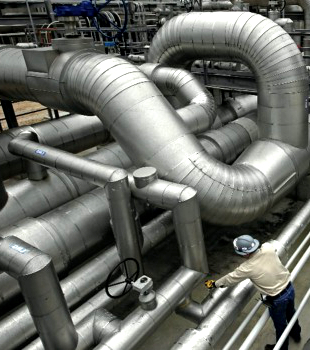 Analysts expect Australia will lead a rise in Asian LNG output.
LNG production in the Asia Pacific region is expected to rise to 127 million tonnes (Mt) this year, according to Platts Analytics.
The forecast 16 per cent rise in output in 2017 comes alongside the commissioning of the world's first floating LNG plant in Malaysia, which insiders say will bring even more new opportunities for LNG production.
Platts says Asia will continue to be a net LNG importer as demand across the region is set to grow by about six per cent in 2017.
But with LNG production capacity expanding, particularly in Australia and the United States, Platts forecasts an "inevitable" global surplus until 2024.
"Some of this surplus is expected to find buyers across Asia, as the region is in structural deficit and pricing conditions remain economically viable," the company said.
The Australian Government's forecast for LNG exports in the 2016-17 financial year is at 52.4Mt.
The Department of Industry, Innovation and Science's predicts exports will reach 67.3Mt in the 2017-18 financial year, which would be 82 per cent higher than 2015-16's 36.9Mt.