Authorities reflect on wage theft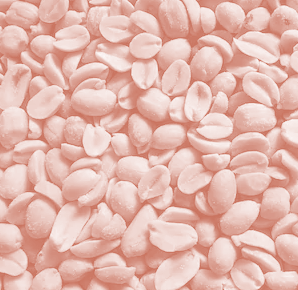 More major retailers have been slammed for underpaying their staff.
Coles said this week it will pay back $20 million to staff it ripped off in both its supermarket and liquor stores.
Coles used to be owned by Wesfarmers, which this week also admitted to underpayment of staff at Target stores. This came after Wesfarmers admitted underpaying the superannuation of Bunnings employees.
It all comes a matter of months after Woolworths, the ABC, conglomorate Super Retail Group and Flight Centre were caught up in underpayment scandals, as well as workers in celebrity chef Heston Blumenthal's restaurants.
Even Maurice Blackburn, a legal firm that represents underpaid staff, has admitted underpaying its staff.
The Fair Work Ombudsman says the "growing list" of big corporate rip offs is disappointing.
"I am calling on boards to seek assurances from their chief executive officers that wages are being paid to employees in accordance with the law. The buck ultimately stops with the chair," said ombudsmen Sandra Parker.
"The Fair Work Ombudsman will be conducting an investigation into Coles Group. Any employees with concerns about their pay should contact us on 13 13 94 or at www.fairwork.gov.au."
Federal Attorney-General Christian Porter - who has been moving to criminalise wage theft - said it is "incredibly disappointing".
"Corporate Australia surely now has got the message that they need to get their house in order," he said.
"And if they haven't got that message, they're going to be absolutely and utterly compelled to in the future by the most vigorous, robust and complete set of laws around wage underpayment that Australia's ever seen."
Many of the underpayments are being uncovered when companies audit their pay arrangements, something employment lawyer Andrew Jewell says is evidence that big firms are becoming wary.
"There's been so much media coverage about underpayments that large organisations have actually gone and done audits to try and get ahead of the potential issues," Mr Jewell, the principal at law firm McDonald Murholme, has told reporters.
The major union for retail workers lamented the "epidemic" of underpayment in the sector.
"The fact is that a decade ago there were few instances of systemic underpayment when unions had the right to conduct spot checks of company payrolls," said Gerard Dwyer, national secretary of the Shop, Distributive and Allied Employees' Association.
"All the recent examples of underpayment have emerged since the Coalition Government changed the law.
"We will only know that he [Attorney-General Christian Porter] and the Morrison Government are fair dinkum about ending this epidemic if they restore the rights of unions to have ready access to company payrolls to conduct spot checks."
Wesfarmers and others have sought to blame their payroll systems, which Mr Jewell says really does not fly.
"The wage system can be somewhat complex, and I think that's a valid argument for smaller businesses who say that they just don't understand," he said.
"I think when you get to the level of a Coles or a Woolworths, they've got the resources, they've got the lawyers, the HR [human resources] professionals to get it right.
"So I think that's a bit of a cop out for larger businesses who in different business units — pricing and things like that — I'm sure they have much more complex things going on that they get right."
He said that a major contributor is the big firms' practice of minimising wage costs and avoiding the risk of overpayment.
"They go as close to the line as possible, I would say, and so if they get it wrong then there's an underpayment. Very rarely do they accidentally overpay people," he observed.
"The easiest way to avoid underpayments, though, is to not play it so close to the line.
"So, if your Coles and your Woolworths really don't want to get in trouble in areas like this, it's to have a buffer between what you pay someone and what the minimum is so that if you get your calculations a little bit out you're safe from underpayment claims.
"They're not going to do that though."