Big AGL bid rejected

Print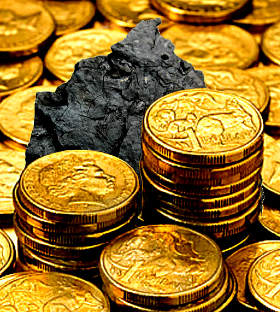 Investors have been knocked back after trying to take over AGL Energy and shut down its coal power plants earlier than planned.
An unsolicited multi-billion dollar offer was put forth over the weekend by tech billionaire Mike Cannon-Brookes' Grok Ventures and the Canadian asset management giant Brookfield.
The $8 billion plan was to buy AGL's power generation and energy retail divisions, which include the coal, gas and renewable energy generation assets of Australia's most polluting company.
The potential buyers hoped to bring forward AGL's exit from coal-fired power, including scrapping a planned demerger of the company's fossil fuel assets into a separate entity.
It came after AGL sped up the planned closure date of its Bayswater black coal plant in New South Wales and Loy Yang A in the Latrobe Valley.
However, AGL Energy has rejected the unsolicited bid.
AGL said the offer materially undervalues the company on a change of control basis and was not in the interest of shareholders.
The company says it remains committed to progressing a demerger of AGL Energy to establish two separately listed businesses - AGL Australia and Accel Energy. The board says the proposed demerger will deliver better value for AGL Energy shareholders.
"The proposal does not offer an adequate premium for a change of control and is not in the best interests of AGL Energy shareholders," said AGL Energy chairman Peter Botten.
"Under the unsolicited proposal the board believes AGL Energy shareholders would be forgoing the opportunity to realise potential future value via AGL Energy's proposed demerger as both proposed organisations pursue decisive action on decarbonisation."
Brookfield last year gained foreign investment review board approval for a $17.8 billion takeover of transmission group AusNet Services.
Analysts say that the opening offer from Brookfield and Grok Ventures, which offered little premium above AGL's current share price, could be an indicator of AGL's prospects and the risky legacy of old coal plants.