Big business reacts to data bid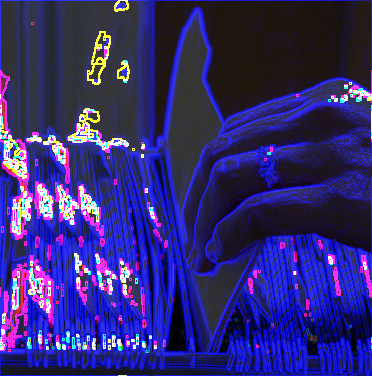 Some of Australia's biggest and most-respected companies have given their views on mandatory data sharing.
The Productivity Commission is part way through a data access review in the wake of last year's Murray inquiry, which called for banks to share their data for the benefit of the industry.
Some of Australia's largest enterprises have made their submissions, and not all are thrilled with the move to more regulation.
Commonwealth Bank argues that in the finance sector, banks already have "strategic partnerships" to "drive innovative collaboration", and do not need more regulation.
"To date, an industry led, co-operative model has been an effective environment for providing Australian consumers with world class innovative financial services products," the bank wrote [pdf].
"The Commonwealth Bank's view is that over-regulation of data access rights could in fact be counter-productive and also potentially damaging to innovation in Australia."
ANZ Bank said it was already pretty open with its data.
"We believe that the current regulatory framework coupled with advances in technology is already encouraging financial services businesses to make significant amounts of data available," ANZ wrote [pdf].
Insurer IAG said the finance sector had huge investments in data collection that would be devalued if they released it free of charge.
"IAG opposes legislative or regulatory change that compels organisations to release data in which it has legitimate commercial interests in protecting, except in rare circumstances when release of data in the public interest is imperative," the insurer wrote [pdf].
The ASX says any of the proposed new regulations are already covered by ASIC and the RBA.
"If there are concerns that restricting access to data or pricing of that data is being used as a barrier to entry then the competition policy laws provide an appropriate regulatory framework to address them," the ASX said [pdf].
The idea is not much more welcome outside the financial sector.
Origin Energy says it does enough data sharing, and warned that any new regulation would "stall innovation and competition".
It said any costs from new data sharing regulations would be passed onto consumers.
Fellow energy giant AGL conceded minimum obligations like providing energy consumption data to customers, governments and regulators might be a good idea.
"In AGL's view, we are currently witnessing only the first wave of products and services that leverage energy consumption data to offer value to customers. As the digital and technological transformation of the energy industry continues apace we expect to see competing energy services businesses responding to unique customer preferences in new and innovative ways," it said [pdf].
Telstra's submission was basically in line with its peers.
"The trust customers place in us as custodians of their data is the primary reason why we do not disclose our customer datasets," Telstra wrote [pdf].
"Legislation which prohibits the unilateral disclosure of certain customer data and the inclusion of confidentiality clauses around some of the services we provide are also reasons why we do not make our datasets publically available, noting they underpin our operations, are a source of commercial value and involve cost in terms of collection and management activities."
The Productivity Commission will report back in November.