Big firms making green moves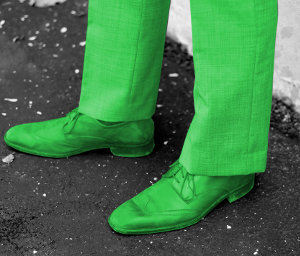 Most Australian businesses now see environmental matters as their most important operational issues.
A new survey by HSBC has found four out of five Australian businesses want to meet common industry standards for sustainability, and one quarter are making changes to their operations and supply chains in response to environmental concerns.
HSBC spoke to 200 leading Australian businesses as part of its global survey of 8,500 of the bank's clients across 34 markets.
The stats show two-thirds of business leaders believe environmental factors are the most important operational issues facing their business, leading many to change to their operations and supply chains.
While a lot of green business moves are motivated by social altruism and a perceived reputational benefit, new threats posed by a changing climate mean there are clear financial benefits too.
HSBC is the latest group to measure the shift towards more environmentally-friendly business practices. Their study follows a survey by the Australian Institute of Company Directors (AICD), which also found climate change is emerging as the number one issue businesses want the Federal Government to address in the long term.
Regulators have issued warnings too, with the Australian Securities and Investment Commission (ASIC) and the Australian Prudential Regulation Authority (APRA) both sounding the alarm for companies that fail to undertake mitigation strategies.
Last June, ASIC Commissioner John Price called attention to a 2016 legal opinion by Noel Hutley SC and Sebastien Hartford-Davis about the threat of lawsuits for failing to consider risks related to climate change.
APRA executive Geoff Summerhayes warned; "Should extreme weather events become more frequent and intense as scientists predict", it would create "adverse economic impacts" that threaten financial stability.
Mr Hughes said both investors and consumers are helping drive the change.
"Investment managers are looking to buy products that have green credentials and that is because of their own investor base being focused more on sustainability issues and environmental issues," he told the ABC.
"But it's the end consumer as well. People are very focused on this — we have a lot of debate in the media and broader environment and so people are sourcing products that are more environmentally friendly."