Building risked by super switch

Print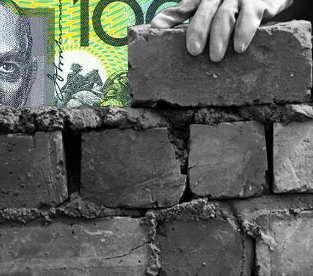 A major superannuation group says letting Australians make more choices for their retirement savings could stop investments in large infrastructure projects.
Treasurer Joe Hockey has been spruiking the Government's desire to talk about greater flexibility in the superannuation system, including the idea that first home buyers should be able to use superannuation money to help them enter the property market.
But the very notion has been slammed by the Australian Institute of Superannuation Trustees (AIST), advocates for not-for-profit funds in the public sector, industry and corporate sectors.
"The idea of the superannuation system is to provide someone for an income later in life when they finish working," AIST chief Tom Garcia told the ABC.
"If you start pulling money out at the beginning you lose all the effect of compounding, and what else does it get opened up to?
"I don't think we should be fiddling with it at all. This is beginning to look like tinkering again."
Mr Garcia said changing the way Australians access their superannuation "fundamentally changes the way that a superannuation fund can think about liquidity... how much money the superannuation fund would have to hold in cash if people were able to pull it in and out."
He said it could reduce investments in public-private partnerships.
"One of the great things that not-for-profit funds have been able to do is invest in illiquid assets, infrastructure, property, these types of things," Mr Garcia said.
"They're the types of investments that pay a greater premium, they earn better returns. It's one of the reasons why not-for-profit funds have delivered such good returns for so long, and this is part of what the Government's trying to do anyway with their asset recycling.
"To be able to then put a tap on it would reduce the ability for funds to invest in these types of things and actually invest back into the economy and back into Australia."
Mr Garcia said any future superannuation reforms would have to look at making tax concessions more equitable.