Cashless card keeps rolling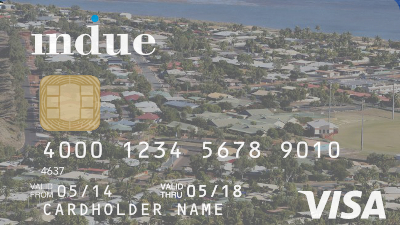 This week has brought both praise and condemnation for the Federal Government's cashless welfare card.
Trials of the card, known as the indue card, began in the South Australian town of Ceduna in March last year and in the WA towns of Kununurra and Wyndham in April.
Welfare recipients in these areas are given free access to just 20 per cent of their payments, with the remainder set aside for food, bills and rent.
Critics say people still find ways to get what they want, and that they card only forces the creation of black markets.
Pilbara politicians want the cards in their towns, but locals in the trial areas have different views.
The cashless welfare card "reminds Aboriginal people every day that they are treated as second- and third-class citizens in their own land," says Pat Turner, the chief executive of the National Aboriginal Community Controlled Health Organisation (NACCHO).
Prime Minister Malcolm Turnbull and Human Services Minister Alan Tudge have both praised the card as a success, despite criticism of the official 6-month review for relying on anecdotal information.
The government also missed its November 16 deadline to release the documents and statistics used to prepare the report on trials of the card in Ceduna.
Mr Turner says flaws in the system were being ignored.
"One of the key issues in many of the areas where the card operates, such as in remote areas of South Australia, is the difficulty of accessing fresh produce at reasonable prices," he said.
"Where is the evidence that this card increases this access and enables Aboriginal people to get the healthy food they need?
"A person's dignity can also be lost when having to use such a card which can also have detrimental impacts on both their mental and physical health and wellbeing."
Even so, WA MP Brendon Grylls and Port Hedland Mayor Camilo Blanco are calling for a trial in the Pilbara town, and will travel with Indigenous leaders to Kununurra to witness the impact of a trial there.
"I am hoping that there is a potential for a trial of the healthy welfare card and for the next place to be in Hedland," Mr Grylls, the WA Nationals leader, said.
"The healthy welfare card is a decision by the Commonwealth and I think we're seeing some success with that up in the Kimberley."
Wangka Maya Pilbara Aboriginal Language Centre treasurer and Ngarluma elder Anne Sibasado said the program was unfair.
"I am very shocked to hear Brendon Grylls say that. When he first came in as the Nationals representative for the Pilbara he was open to listening to us," she told reporters.
"I live on my own, I'm a 74-year-old lady from the Stolen Generation, I've got my money in the bank and I can spend it where I want to spend it.
"I don't need to be limited."