Catch the Fire fundraising doused

Print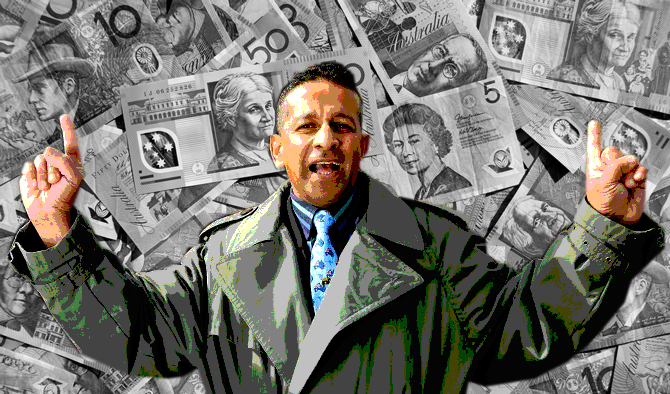 Repressive religious ministry Catch the Fire has had its charity status revoked after it was found to be raising money for a political party.
The church is run by Sri Lankan-born Daniel Nalliah, who promotes anti-multiculturalism alongside more standard anti-Islam, anti-gay and anti-abortion platforms.
Nalliah launched the Rise up Australia party in 2013, which fielded a number of candidates including himself, at state and federal elections.
As a registered charity, Catch the Fire enjoyed Commonwealth tax concessions including GST waivers, income tax exemptions and fringe benefit tax rebates.
The Australian Charities and Not for Profits Commission (ACNC) this week announced it had revoked its charitable status, as charities are not allowed to fund political candidates.
The charity regulator ruled that Catch the Fire and Rise Up Australia were indistinguishable.
Mr Nalliah admits he was running an overtly political church.
"My response to them was; 'What's new about that?'," he told reporters.
"From 1998, since we started Catch the Fire ministries, we've been publishing political opinions constantly.
"In principal I think it's a very wrong thing to [say that] our organisation, because we're a charity that we don't have a political opinion. That's discrimination."
The ACNC's review was triggered by multiple complaints that Rise up Australia Party and Catch the Fire were indistinguishable as organisations.
But Mr Nalliah says charitable funds raised by Catch the Fire were not funnelled to the political party, as donors made that choice.
"We have church services on a Sunday, which is a separate entity not the charity, and people could come to a church service and put money into the donation tin and say this is for the purposes of Rise Up Australia party," he said.
"People don't donate to the charity [at the service], they're donating it to the political organisation fully knowing they're doing it.
"Church is a place where people have the right to do what they want to do."
Acting ACNC Commissioner David Locke says revocation is a final option.
"Where possible, we will work with a charity to resolve the issues we find during a compliance investigation," Mr Locke said in a statement.
"However, where we find serious breaches of the ACNC Act and Governance Standards we will revoke charity status."
The regulator says it is investigating dozens of complaints regarding political lobbying by charities, and that it urges them to remember charities cannot promote or oppose political parties.