China bans crypto trades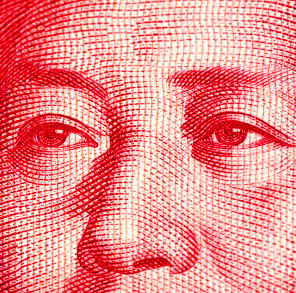 China has announced that transactions of crypto-currencies are now illegal, effectively banning Bitcoin and other digital tokens.
China is one of the world's largest crypto-currency markets, but the nation has been cracking down on what it sees as a volatile, highly speculative investment, which is also a major form of money laundering.
Trading crypto-currency has officially been banned in China since 2019, and in May this year China scrapped any protection for trading Bitcoin and other currencies online, before issuing bans on "mining" the currencies in June.
Now, China wants to shut down crypto-currency trading in all its forms, saying those who are involved in the "illegal financial activities" are committing a crime.
The Chinese central bank says foreign websites will be prosecuted for providing services to Chinese citizens online.
At the same time, China has been working on its own digital currency.
In 2019, it launched its new Digital Currency Electronic Payment (DCEP) – a digital payment and processing network run by the Central Bank of China – and its digital currency, the digital yuan (e-CNY).
The e-CNY is meant to be used just like regular currency, except that it has no physical form.
Like Bitcoin and other crypto-currencies, e-CNY uses blockchain technology. However, while cryptocurrencies use blockchains to remain decentralised and anonymous, digital currencies like e-CNY use a blockchain to operate with a centralised authority. They also require user identification and allow the state to create a highly detailed record of where and when citizens' money is being spent.
The DCEP tracks all transactions and requires users to download and register to an app on their smartphone.
This digital centralisation means the Chinese government can freeze, seize and close accounts – something that is nearly impossible to achieve with traditional cryptocurrencies.
However, the centralised system may allow users to rectify mistakes when using or transferring digital currency, which is not possible with cryptocurrency.
International experts say the e-CNY could be used to subvert the power of the American dollar and let countries sanctioned by the United States, such as Iran, North Korea and possibly Afghanistan, conduct business with China.
When American sanctions brutalise target economies, countries close to China could use the DCEP and alleviate the burdens imposed by sanctions.
DCEP also has a major technological advantage over other currency systems – its digital wallets do not require an internet connection to be accessed via smartphone.
The price of Bitcoin and most other crypto-currenices dropped after China's latest announcement on the weekend.