Choice calls for BNPL regs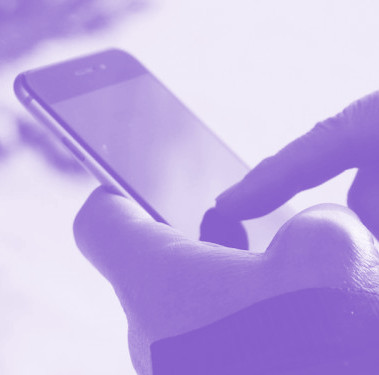 Consumer advocacy groups around the world want stronger regulation of the buy now, pay later sector.
A global group called Consumers International is calling for action on behalf of consumer organisations from ten countries including Australia, the United States, United Kingdom, New Zealand, Belgium and South Korea.
"We are calling for governments across the world - including the Australian government - to ensure that buy now, pay later providers are subject to the same consumer protection laws as other credit providers," says Alan Kirklan, chief executive of Australian consumer group Choice, which is a member of Consumers International.
A recent Choice's survey of 1,078 households found 21 per cent of respondents who had used buy now, pay later in the last 12 months needed it for essential goods and services such as food and utilities.
Close to 15 per cent of users said they had missed or been late with payments, and 78 per cent of that group said they had experienced financial hardship as a result, such as having to take out additional loans or forgoing household essentials.
The buy now, pay later operators rely on 'securitisation' debt funding to bridge the finance gap between paying merchants upfront and waiting for their customers to pay it back.
"This is a major red flag and has 2008 images all over it, ie defaults," payments expert Grant Halverson from McLean Roche told reporters this week.
"Markets are signalling they don't like buy now, pay later risk – very high bad debts, with increasing interest rates and inflation, are all no-go zones for investors," he said.
Consumer International has put forth six requests for regulation;
Regulate Buy Now Pay Later (BNPL) products in the same way as other forms of credit. This includes ensuring that measures such as caps on fees and charges, restrictions on unsolicited marketing and obligations to help people in financial hardship that apply under national laws are extended to BNPL

Require merchants to provide an option that allows a consumer to pay for a product in full at the time of purchase. For online purchases, this should be the first option that is presented

Obligate Buy Now Pay Later providers to assess whether it is suitable and affordable to provide credit to people, without risk of causing financial harm.

Prohibit Buy Now Pay Later providers from marketing their products in ways that target children or people in financial hardship

Enable consumers to have access to redress through fair and independent mechanisms when something goes wrong

Ensure regulators monitor and report publicly on the impact of Buy Now Pay Later products for different groups of consumers. To support this, BNPL providers should be required to report publicly on key indicators mandated by regulators, including levels of late payments and numbers of customers in arrears