Ciobo probed on Adani funding

Print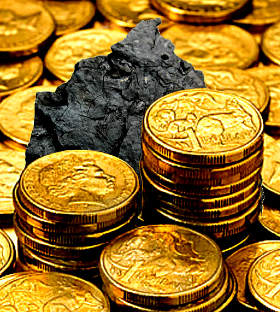 A Federal Government body has explored the option of taxpayer support for Adani's embattled coal project.
The Export Finance and Investment Corporation (EFIC) says it has held "exploratory" talks about Adani with the office of Trade Minister Steven Ciobo.
EFIC has confirmed repeated dealings with Adani.
This is in contradiction of EFIC's managing director's statement to a federal Senate committee last year, which said it had no contact with the miner.
Labor senator Alex Gallacher asked during a session of the Senate committee on Foreign Affairs, Defence and Trade in October if EFIC had had "any informal discussions, approaches, cups of tea" with Adani.
Mr Ciobo had earlier changed EFIC's mandate to support local mine projects.
Mr Ciobo travelled to India and met with Adani chairman Gautam Adani on August 30, 2017.
He also received Department of Foreign Affairs and Trade briefings on Adani's coal project on August 9, 14 and 25 and September 13.
The trade minister said he changed EFIC's mandate because "we've seen the Australian banking sector shirk from what I think are some very legitimate operations here in Australia".
EFIC said it had been "contacted by Adani a number of times regarding their projects in Australia".
"Adani has provided information regarding its investment in the Abbot Point port, its expansion plans in Australia and associated contracts," EFIC said.
The agency said it gave documents to Adani, but would not provide copies as they "contain confidential information regarding aspects of their projects".
Both Mr Ciobo and Adani have reportedly declined to elaborate on the discussions.