Coal price hits new peak

Print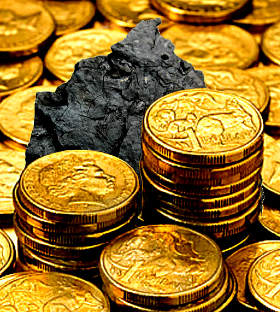 Coal prices have hit a record high despite efforts to de-carbonise the global economy.
Local miners are seeing prices top $US180 a tonne for their benchmark thermal coal deliveries - a new high of more than $240/t in Australian dollar terms.
This comes just six months after prices hit new lows of just $US50/t, with miners knocked by COVID-induced economic downturns and signs from China that it would ban Australian coal imports.
As major Asian economies including China and India re-open, it is causing a surge in power use. The price is being pushed even higher by problems among major coal producers including Indonesia, which are starving supply.
Despite the suring price, the actual volumes of the seaborne thermal coal trade are lower now than they were in 2019.
Some analysts say that it is actually a bad sign for the future of coal - with higher prices now making coal even more expensive relative to cheap renewable energy.
Still, China and India have both added massive amounts of coal-fired power capacity to their grids in the past 20 years.