Consumers back 'sun tax'

Print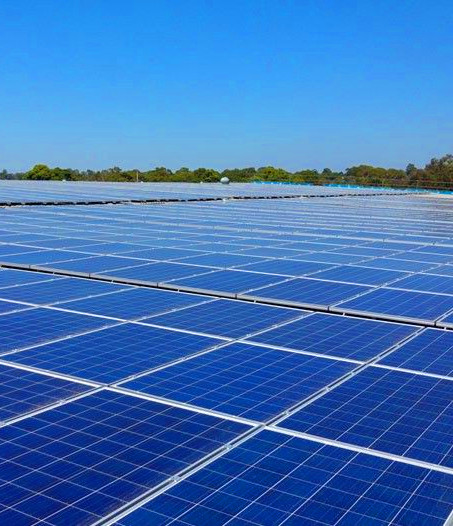 A consumer group has backed plans to allow energy networks to charge solar panel owners for sending surplus power back to the grid.
The Australian Energy Market Commission is preparing to publish new rules that will allow networks to charge solar panel owners for the first time.
The changes are expected to affect the power bills of up to 2.7 million Australian homes.
Network operators have been looking for ways to reduce grid congestions in the middle of the day, when it is flushed with supply for rooftop panels.
They may also offer financial incentives for customers who send power when demand is highest in the early evening.
While some have labelled the idea a "sun tax", advocates for residential and small business power customers at Energy Consumers Australia have increased their support of the changes.
Energy Consumers Australia says its research has found 69 per cent of Australians feel positively about the proposed reforms and just 6 per cent viewed them negatively.
The strongest support was from households with large power bills (78 per cent) and those considering purchasing solar panels (77 per cent).
"The strength of positive sentiment towards these changes was overwhelming when the changes were described in neutral and unemotive language," Energy Consumers Australia chief executive Lynne Gallagher said.
"We see plenty of merit in aspects of these possible amendments because we think they can help deliver a system where more people are rewarded more favourably for the energy they produce and the critical role they can play in a balanced future system," Ms Gallagher said.
These findings challenge the result of a previous survey by the lobby group Solar Citizens, which suggested two-thirds of households would be less likely to buy rooftop solar if they were charged for having it.
"We want to see the small-scale solar industry continue to thrive because cheap solar energy is driving down electricity prices for everyone while powering a cleaner energy system," Solar Citizens director Ellen Roberts said.
"We fear once these charges are in place they'll derail Australia's uptake of clean solar energy."
AEMC chief executive Benn Barr says the changes are about using the excess power more effectively.
"The energy market operator has spoken about the waste of solar energy, and if you don't fix it, if you don't move it around to when it's needed, you'll have panels generating all day and not getting used and that doesn't help anybody," Mr Barr said.