Councils call for rural deal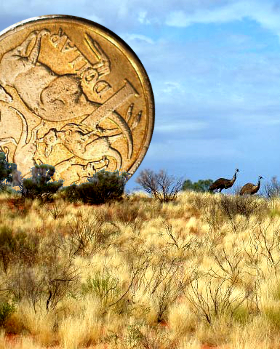 Queensland councils want the Federal Government to start the year by kickstarting regional economies.
Local governments say thousands of jobs could be created by a fairer deal on Financial Assistance Grants.
Local Government Association of Queensland President and Sunshine Coast Mayor Mark Jamieson want support for a national plan to significantly increase untied grants to councils that can be spent on projects that support local employment.
Mayor Jamieson said the best way to do this was to restore the annual Financial Assistance Grants to councils to the equivalent of just one per cent of total Commonwealth taxation revenue, a decision that would fit well with the Palaszczuk Government's move to bring forward $100 million in Works for Queensland funding.
"The Financial Assistance Grants have historically been as high as two percent of Commonwealth taxation revenue, but in recent years their value has declined to approximately 0.55 per cent of taxation revenue – all at a time when councils are expected to deliver more for their communities than has traditionally been the case," Mayor Jamieson said.
"The State Government has seen the absolute win-win of using local governments as the mechanism to deliver essential community projects and infrastructure while boosting local jobs.
"For communities in drought, or those struggling with sluggish employment conditions, it is a guaranteed shot in the arm.
"With the funding of projects of this nature, you can keep economies ticking along, support the building industry and maintain jobs locally which in turn keeps communities productive as the projects make a real difference."
Mayor Jamieson said local councils raised just 3 per cent of all the taxation revenue in Australia but managed 33 per cent of public assets.
"That shows how imbalanced the task is but also how effective we can be," Mayor Jamieson said.
"The local government share of taxation revenue from Canberra has been declining over the past two decades.
"We need Canberra to return this money to local communities faster and in a way that better meets local needs and creates jobs," he said.
Studies have confirmed that a lift in financial assistance grants to 1 per cent of Commonwealth tax revenue would boost the nation's GDP by more than $1.4 billion.