Councils decry developer change

Print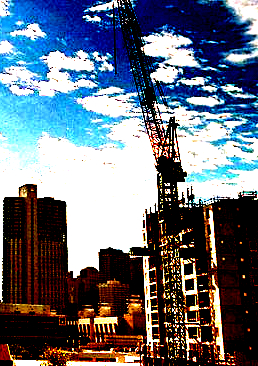 NSW councils are campaigning against a shake-up of developer levies.
The NSW Government is looking to reduce the type of community projects that could be eligible for funding from developer contributions.
The proposed changes will see the requirement for levies for developments greater than $10 million to be paid upfront deferred until the projects are completed.
There are also plans to pool developer contributions into four regional funds, before they are funnelled back into projects in the local areas where the levies were collected.
But many local governments say plans for new sports and recreation centres, libraries and other community projects would be put at risk by the change.
The NSW Government says it is implementing the recommendations from the NSW Productivity Commissioner to "fix a broken contribution system".
Ryde mayor Jerome Laxale says the changes will shift more of the cost of infrastructure from developers onto ratepayers.
"Developers who make a lot of money should be paying for new infrastructure, not ratepayers. It is cost shifting from private organisations to the public," he said.
"The state government wants us to recoup that loss by increasing rates."
Local Government NSW President Linda Scott said the Government's Environmental Planning and Assessment Amendment (Infrastructure Contributions) Bill 2021, introduced into NSW Parliament with the NSW Budget, is deeply flawed.
"COVID has highlighted the importance of community access to public parks, footpaths and vital community infrastructure that local governments provide," Cr Scott said.
"The State Government's dangerous legislation threatens to take us back to the bad old days of suburbs with no drainage, and communities with no parks, by allowing developers off the hook from providing essential infrastructure and services to ensure liveable communities for our future.
"As well as funding vital infrastructure like roads, roundabouts, drainage and footpaths, those funds help pay the bill for the new parks, pools, playgrounds, childcare centres, libraries, and more, to meet the expectations of our communities today.
"These new proposed rules include a move to siphon off infrastructure contribution funds into the State's coffers.
"Councils will be forced to cancel infrastructure needed to support increased demands brought about by development or to raise rates, impacting those who can least afford it.
"This Government legislation unfairly punishes NSW communities by diverting funds councils need to serve their communities to the State Government's reserves, while cutting the contributions made by profit-taking developers."