COVID commission backs gas

Print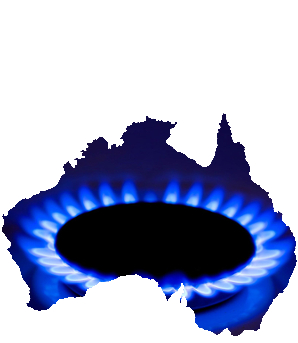 Australia's recovery from COVID-19 will be led by gas, according to the Federal Government.
The government recently set up the National COVID-19 Coordination Commission (NCCC) to find ways to help the local economy recover from the giant hit caused by the pandemic.
The NCCC has come up with one major idea – to have Australian taxpayers underwrite a massive expansion of the domestic gas industry.
The NCCC is considering a proposal to resuscitate a multi-billion dollar plan to build an east-west gas pipeline.
It wants the government to underwrite new gas generators, and to get state governments to sign "contracts for difference" to further underpin gas supply.
The commission is also looking at ways to provide cheap capital for smaller gas companies, directly finance new pipelines and provide tax incentives for gas infrastructure, and to build "gas hubs".
Additionally, it wants companies to be able to jump regulatory barriers to fast-track these investments.
But the stream of pro-gas plans have prompted conflict of interest allegations, especially around NCCC member Nev Power, who was deputy chairman of gas company Strike Energy when the news broke last week.
Reports say Mr Power has now "stepped back" from his position.
Centre Alliance senator Rex Patrick says the NCCC is obliged to be open and transparent, including about the connections of committee members and potential conflicts of interest.
"When you ask a lawyer a question you get a legal answer, when you ask a doctor a question you get a medical answer and when you ask a gas executive a question you tend to get a gas answer," he said.
"I have a fear that's what's happening in this case.
"There is a perception of a conflict and that is problematic. One of the ways to address those concerns would be for the NCCC to open up its books to show alternatives [to gas] that were considered and enable people to see the cost-benefit analysis that's been done to test the ideas that are coming forward.
"Transparency is a disinfectant."
The Australia Institute's Richie Merzian is concerned too.
"You have gas executives handpicked by the prime minister's office charged with shaping the economic future of this country and talking about a gas-fired recovery," he said.
"A question that should be asked is whether the prime minister and cabinet should be stepping in before this becomes a serious political liability."
But the Federal Government has been unashamedly in the gas industry's corner. Also last week, energy minister Angus Taylor released the long-awaited "technology investment roadmap", which appears to back gas over coal and encourage a shift towards renewable and alternative energy sources.