Crown slammed for China links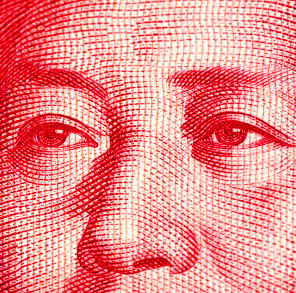 Gambling giant Crown has been criticised for alleged links to Chinese crime syndicates.
Media investigations have found Crown has worked with junket operators backed by Asian organised crime syndicates called "triads", in order to lure high-rolling gamblers to Australian shores.
But some in the industry say it is all just standard practice.
Serving and former government officials have told reporters that Crown has helped bring criminals through the nation's borders on fast-tracked visas, raising serious national security concerns.
Crown is alleged to have worked with a specialist group of fixers called "junkets", who organise gambling tours from mainland China to Macau.
China's capital flight laws prohibit Chinese people from taking more than $3,000 out of the country per trip. However, these rules can be thwarted by junkets smuggling money out or providing huge lines of credit on arrival. In one instance, reports say a gambler brought three travelling companions all wearing high-end watches to be pawned for cash upon arrival in Macau.
Media outlets say that for at least the last 5 years, Crown's sales staff have been encouraged to embrace certain junket operators and help them to think of Australia, not Macau, when arranging trips for high-roller clients.
One insider says staff divided Chinese gamblers Crown wanted into four categories: minnows, catfish, guppies and whales.
They were offered luxury gifts, free gambling cash known as "lucky money" and free use of private jets and hotel suites.
Most concerningly, the biggest whales were reportedly offered help securing immigration to Australia, finding schooling for their children in Australia, and property investments in Melbourne and Sydney.
A Home Affairs spokesperson says all visa applications are assessed equally, and the department has "no evidence" of special conditions being made for Crown.
Former Australian Border Force head Roman Quaedvlieg told 60 Minutes that two government ministers complained to him that Crown's VIP jets "weren't receiving a facilitated service for private jets coming into Australia" and "were seeking some arrangements which smoothed out the processes there a little".
Home Affairs says arrangements allow people arriving by plane to clear the border without going through an international airport terminal.
"Travellers arriving or departing through an off terminal clearance process are required to meet the same border clearance requirements as if entering an international terminal," she said.
Crown staff say they had a tough time getting around anti-money-laundering laws. They also had to deal with "The Company" - an international drug trafficking and money laundering syndicate estimated to be responsible for up to 70 per cent of all drugs trafficked into Australia over the past two decades.
'The Company' allegedly struck up a deal Melbourne financial adviser, Roy Moo, in which he would launder its cash to Hong Kong. Mr Moo denies knowing where the money came from.
Court records suggest Crown casino in Melbourne was central to this arrangement.
After Mr Moo was jailed in 2013, The Company began to rely on a new in-house junket, named after a Macau hot pot restaurant chain.
The Hot Pot junket was reportedly licensed by Crown, with the casino paying a commission for every dollar the junket arranged to be gambled over the casino's Australian tables.
A tax receipt allegedly sighted by Australian reporters suggests that the Hot Pot junket was paid $232,000 in commissions by Crown in the 2016 financial year.
Tasmanian independent MP Andrew Wilkie says Prime Minister Scott Morrison and Opposition Leader Anthony Albanese should agree to an inquiry into Crown and gambling in Australia more broadly.
"There is a very unhealthy nexus between Crown casino and the political establishment, and the law enforcement and other establishment. We have a systemic and a cultural problem, it will only be dealt with by a very high level review of the situation," Mr Wilkie said.
Meanwhile, Asian gambling industry insiders say it is all "standard industry practice".
NSW's gambling regulator, Liquor & Gaming NSW, says it will "work with other Australian casino regulators to understand if any action should be taken in light of the allegations raised against Crown".