Deutsche backs cautious banks

Print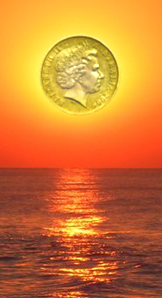 Deutsche Bank says Australian banks will be less disappointing than industrial stocks in 2017.
Analysts Andrew Triggs and Anthony Hoo say banks do not have as optimistic an outlook as other stocks, but that the sector's almost excessive caution is an upside when compared with the industrial sector.
"On fundamentals, the sector's earnings per share growth outlook for FY17 is stronger than last year, but is expected to remain slightly more subdued than industrials," the analysts said.
"That said, we expect earnings expectations for industrials are likely to be at more risk than for banks, given the level of optimism built into forecasts."
Banks are facing stricter capital rules, deteriorating asset quality and competitive pressures, but the analysts say the outlook is not actually that bad.
The price-to-earnings ratio of the big four banks is at a ten-year high of 13.3 times - around 7 per cent above the five-year average.
Following a year where earnings per share fell by about 3 per cent in the banking sector, Deutsche expects growth of around 2 per cent.
With an average dividend yield of 6 per cent in play, the banks should be able to deliver returns of around 8 per cent.
Deutsche assumes net interest margins – the difference in the cost of borrowing and lending – to decline by up to 3 points in the first half of 2017.
The analysts say that the implementation of Basel IV capital guidelines will be pushed back to 2018.
"We see only moderate risk from an asset quality perspective in 2017 and believe the capital reform agenda will be manageable. That is not to say that there aren't significant challenges," they told Fairfax.
"Indeed, we do see a number of challenges which the sector will encounter, albeit timing is likely to be post 2017."