Drug tests spread to non-mining sectors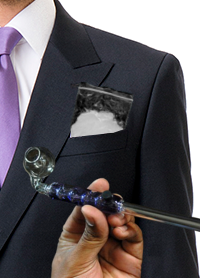 Sales reps in company vehicles will be targeted in the next wave of workplace drug testing, authorities say.
With the $80 million industry accelerating its growth by about 20 per cent annually, the scope of workers undergoing drug-testing is increasing as well.
While testing of mine and transport workers remains a drug-testing industry mainstay, industry experts says there is an increasing demand from the white-collar sector.
For those using customer cars, it appears that bosses are trying to pre-empt any problems that would arise from random drug testing of drivers by police around Australia.
Australian drug-testers Safe Work Laboratories and Frontline Diagnostics both say work is moving from mining sector to the board room.
Managing director of Frontline Diagnostics, Michael White, has told Fairfax reporters that the reduced demand due to mining downturn has been offset by other areas.
"There's a big call for [staff drug testing], partly because of rising methamphetamine use in the community," Mr White said.
He said the major community concerns over the drug known as 'ice' has made drug tests a more common part of the pre-employment process.
Mr White said his company generally found that 12 to 15 per cent of employees returned positive samples of various forms of drugs.
Safe Work Laboratories national marketing director Andrew Liebie told Fairfax that there has been a gradual shift toward more 'grey-collar' and 'white-collar' industries, which has seen the drug testing market growing at between 15 to 20 per cent per year.
He said companies with sales reps driving vehicles with corporate logos on the side were keen to have their workers tested, due to the risks associated with an employee who is found with levels of drugs in their system in police roadside testing.
Australia still has a long way to go to catch up with drug-testing rates of firms in the United States, where experts estimate 70 per cent of the working population has been subjected to drug tests.
That rate has leapt up from just 10 per cent in the mid-1980s, due to legislative changes and shifts in the corporate mindset.
They say it is now commonplace for financial services and stockbroking firms to conduct "pre-promotion" tests of promising junior staff, while the retail giant Walmart now conducts drug screening of all employees.