Emissions plan outlined

Print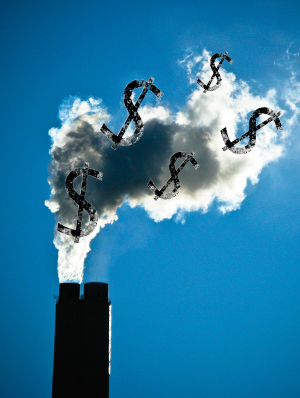 The Federal Government has laid out its plan for reducing carbon emissions, funnelling investment to the technologies it favours, and paying heavy industry to cut emissions.
Energy Minister Angus Taylor this week released a Technology Investment Roadmap covering $18 billion of Commonwealth investments. He has re-shaped the previous approach to push the funds towards five priority technologies over the next decade.
Those five lucky technologies are hydrogen, carbon capture and storage, soil carbon, storage options and "low-carbon" steel and aluminium production.
Coal, gas, solar and wind energy are now listed as "mature" technologies, and so are not on the priority list.
Additionally, the Government is threatening to build a new gas power plant in NSW if the local industry does not.
The Federal Government says it wants a 'gas-led recovery' out of the COVID-19 recession.
Former prime minister Malcolm Turnbull has described the Government's plan as "a fantasy" and "crazy stuff".
"To say that will lead your energy revolution and cheaper energy is a fantasy, and the reason it is a fantasy is because there is no cheap gas on the east coast. It costs too much to extract," Mr Turnbull said.
The former PM reportedly accused energy minister Angus Taylor of "misleading" the public with his claims about gas.
The new energy roadmap is a reversal of the Turnbull government's technology-neutral National Energy Guarantee (NEG).
Internal party conflict over the NEG led to Mr Turnbull's removal as prime minister in 2018, which left current prime minister Scott Morrison take the reins.
Shadow Treasurer Jim Chalmers has described the technology roadmap more of a "vaguely interesting shopping list than it was a comprehensive plan for energy".