Flag firm linked to fake art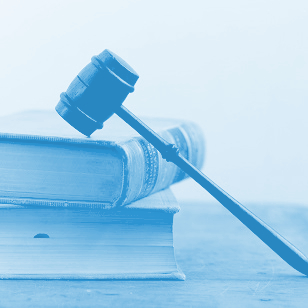 The company that wants to stop others from using the Aboriginal flag has ties with a group fined for producing fake aboriginal artwork.
A wholesaler called Birubi Art has been fined $2.3 million for pretending that thousands of didgeridoos and boomerangs it sold were hand-painted by Australian Aboriginal people.
The merchandise was in fact made in Indonesia.
The Australian Competition and Consumer Commission (ACCC) launched the Federal Court case that has found Birubi Art breached Australian consumer law between July 2015 and November 2017.
Birubi Art made false or misleading representations that the objects were of a particular style or had a particular history, and misrepresented their place of origin too.
"Birubi represented that each of the products were hand-painted by Australian Aboriginal persons and that they were made in Australia when in fact neither was true," Justice Melissa Perry.
One of the directors of Birubi Art is Ben Wooster, who is also an owner of a company called WAM Clothing.
WAM Clothing, which is not owned by any Indigenous Australians, currently has exclusive rights to use the Aboriginal flag on clothing, after being granted a license by the original designer of the flag, Luritja man Harold Thomas.
WAM has issued cease and desist notices to companies including the AFL (which uses the flag on club jerseys for its Indigenous round), Clothing the Gap and Spark Health - Indigenous social enterprises.
A spokesperson for WAM Clothing says the company "has a strong desire to promote the Aboriginal flag in a positive light", apparently by knocking it off in overseas factories.
Sianna Catullo is a spokesperson from the Clothing the Gap project – which donates all its profits to Aboriginal health promotion and community engagement.
"We make our merchandise for the mob … we make it for them so they can celebrate their identity and wear their culture with pride," Ms Catullo said.
"We don't make our clothes to profit.
"I guess the thing we're so angry about is that it's a white business that's got full licensing agreement and it's a white business that's profiting off it.
"I'm not sure what their connection to community is, but it's definitely not as strong as our connection, or that of the other Aboriginal businesses that are being hurt by it.
"The flag represented the struggle and the resistance. It's a symbol for all Aboriginal people to use, together, that unites us.
"I've got the flag tattooed on me, so the flag to me, I'm extremely proud of it, and I believed in its strength but it's sort of been taken off us now."
WAM Clothing has also released a statement that it says comes directly from the artist Harold Thomas.
"As it is my common law right and Aboriginal heritage right, as with many other Aboriginals, I can choose who I like to have a licence agreement to manufacture goods which have the Aboriginal flag on it," Mr Thomas allegedly stated.
"It's taken many years to find the appropriate Australian company that respects and honours the Aboriginal flag meaning and copyright and that is WAM Clothing."