Funding study finds huge effect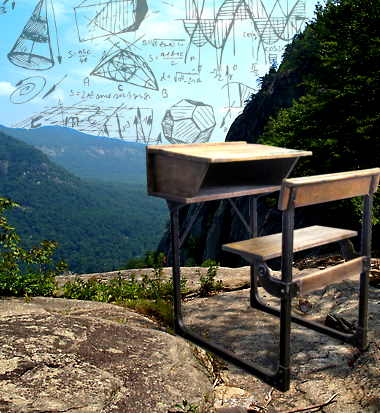 A new study shows investing in adolescent health and education brings significant economic benefit.
The research by Australian experts suggests improving the physical, mental and sexual health of adolescents aged 10-19 years (at the cost of about $4.6 per person per year) can bring an up to 10-fold economic return, by averting 12 million adolescent deaths and preventing more than 30 million unwanted pregnancies in adolescents.
Similarly, the modelling found that investing to increase the extent and quality of secondary education, at a cost of $22.6 per person per year, would generate economic benefits about 12 times that investment, resulting in an additional 12 million formal jobs for people aged 20–24 years.
The findings have been published on the eve of the World Bank Spring Meetings in Washington DC, where finance and development leaders from 188 countries will discuss the critical need for investment in adolescents.

Some of the most beneficial areas for investment may not be so obvious – with money aimed at improving road safety (at $0.60 per person per year) predicted to bring economic benefits about 6 times higher, by preventing nearly 500,000 adolescent deaths by 2030.
Additionally, programmes to reduce child marriage for $3.8 per person, had a 5.7-fold return on investment and could cut child marriage by around a third.

"Some of the best investments in adolescent health and well-being lie outside the health sector – tackling child marriage, reducing road injuries and improving education," says lead author Professor Peter Sheehan from Victoria University.
"There is little doubt that the actions outlined in our study could be delivered on a large scale in countries, transforming the lives of boys and girls around the world.

"The economic and social impacts of investments in adolescent health and wellbeing are high by any standards, and are among the best investments that the global community can make to achieve the UN's Sustainable Development Goals."

Globally, HIV/AIDS, road traffic accidents, drowning, diarrhoeal and intestinal infectious diseases, lower respiratory infections and malaria are responsible for about half of all deaths for 10–14 year olds.

Road traffic accidents, self-harm and violence are the leading causes of death for 15–24 year olds, and depression is the leading cause of ill health affecting more than 1 in 10 10-24 year olds.
"Investing in young people is in everyone's interest," says UNFPA Executive Director Professor Babatunde Osotimehin.

"A small investment in empowering and protecting the world's over a billion adolescents can bring a ten-fold return, or sometimes even more. Our pioneering research must now be seen by policy makers, and used to chart the way forward."

The total cost to 2030 of all the interventions studied, except those for education, is estimated at $524 billion, equivalent to $6.7 per person per year.

For education, the overall total is estimated at $1774 billion, or $22.6 per person per year. Overall, the total annual investment across all programmes amounts to 0.2 per cent of the global Gross Domestic Product.

The study has been published in The Lancet.