Gas asset risk detailed

Print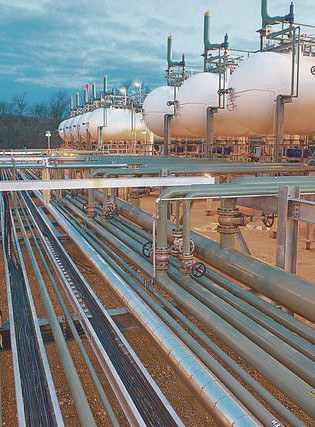 Experts warn that Australia is locking in its fossil fuel dependency, and could be left with billions of dollars in stranded assets.
A new report by Global Energy Monitor (GEM), a US-based environmental pressure group, says Australia could be left with $26 billion worth of stranded gas pipelines.
The report says Australia risks locking in "decades" of fossil fuel dependency with its plans to build more than 12,000 kilometres of gas pipelines across the country.
Australia has the fourth highest number of gas pipelines either under construction or planned in the world, behind only China, Russia and India.
GEM says the spending on pipelines makes it less likely that Australia will be able to assist in global efforts to keep temperature rises to 1.5 degrees Celsius.
"Australia is a net exporter of fossil fuels and a holdout on coal among OECD nations, slow to commit to a 2050 net-zero pledge in a plan that still relies heavily on coal and gas," the GEM report states.
"Despite pressure, the government has refused to strengthen its near-term emissions commitments by 2030, currently a 26 to 28-per-cent reduction relative to 2005, the lowest among wealthy G20 nations.
"This directly serves the 'gas-fired recovery' announced in 2020 that will drive major gas infrastructure expansion in the next decade."
But the Australian Pipelines and Gas Association (APGA) - which represents pipeline owners - has rejected the claims.
"Natural gas will have a long-term role in the global energy mix," APGA boss Steve Davies has told the ABC.
"It's a low-emission fuel that is not going to be easily replaced.
"So the continuing use of natural gas, given it is a low-emission fuel, is actually highly compatible with reaching our emissions targets."
GEM claims gas production is in "direct conflict" with carbon neutrality goals.
"The world is at an inflection point, where it can hasten the transition to renewables or further entrench itself in fossil fuels," the group said in its report.
"It is choosing the latter, with 194,400km of new gas pipelines in development representing an expenditure of $US485.8b on assets counterproductive to the 1.5 degrees Celsius Paris goal and a green transition.
"The scale and lifetime of this intended expansion stands in misguided defiance of the IEA's net-zero pathway, which stresses no new investment in fossil fuel supply projects."