Green group wants fossil tax

Print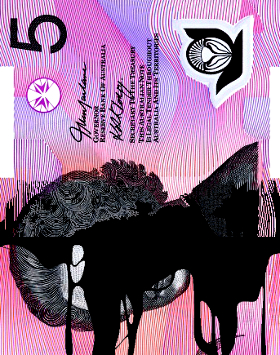 There is a strong call for the Federal Government to tax the fossil fuel industry for a climate disaster fund.
Over 160 recommendations have been made by the Emergency Leaders for Climate Action (ELCA) - a group of more than 150 former emergency leaders, climate scientists, doctors and affected community members.
The suggestions seek to improve bushfire readiness, response and recovery following the ELCA National Bushfire Summit, which took place in recent weeks.
The group wants its findings included in a royal commission report due to be handed to the Government next month.
ELCA co-founder and former Fire and Rescue NSW commissioner Greg Mullins says there is a connection between fossil fuels, climate change and Australia's catastrophic bushfires.
"The escalation in natural disasters is driven by climate change," Mr Mullins told the ABC this week.
"There should be a levy on the fossil fuel industry, given all their tax breaks.
"We had the hottest, driest year ever — a year that would not have happened without the impact of climate change.
"It drove the worst bushfires in Australia's history — they were bigger, hotter, faster and more destructive [than] what we've ever experienced before.
"The fires were weather driven and the weather was driven by a warming climate."
The group's Australian Bushfire and Climate Plan describes a "new bushfire era where we must fundamentally rethink how we prepare for and manage this growing threat".
"There is no doubt that bushfires in Australia have become more frequent, ferocious and unpredictable," the report states.
The report accuses the Federal Government of underestimating and ignoring "the rapidly escalating threat of climate change".
"Consequently, our land management, fire and emergency services are under-resourced, disaster recovery is under-resourced and communities are underprepared for the worsening bushfire threat," the report says.
"Communities and ecosystems were already being pushed beyond their ability to adapt."