Holes in pole sale reviewed

Print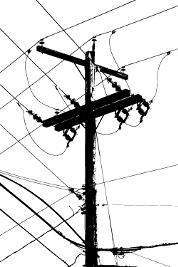 NSW's auditor-general says the State Government revealed its Ausgrid asking price too early.
A report released this week says the State Government showed its hand too early and did not keep proper records of meetings while negotiating the $16 billion lease of the electricity distributor Ausgrid.
Auditor-general Margaret Crawford says the Government "did not assure value for money was optimised" in the 99-year lease for 50 per cent of Ausgrid in 2016.
The partial privatisation of the state's "poles and wires" — including Ausgrid — was a 2015 election pledge to fund major infrastructure projects.
The Government received a bid from IFM Investors and AustralianSuper and settled on a $16.18 billion asking price within a few weeks.
The auditor-general found the Government told the bidders what it thought was a reasonable price for the asset too early in negotiations.
"The proponent revised its proposal to match exactly the dollar price suggested by the Treasury Secretary," the report said.
"Early disclosure of an acceptable price may have reduced the chance the proponent would offer a higher price than disclosed."
The report also found minutes from two important meetings were missing.
"No records were provided to show the Treasury Secretary had prior authorisation to disclose a specific price," Ms Crawford said in the report.
"The absence of key records means [Department of Premier and Cabinet] and NSW Treasury cannot demonstrate engagement and negotiation processes were authorised and rigorous."
Treasurer Dominic Perrottet said the report had revealed "administrative" issues, and pledged that the Government would take them "on board".
"I believe we got an exceptional result for the people of NSW," the Treasurer said.