ICAC moves raise federal question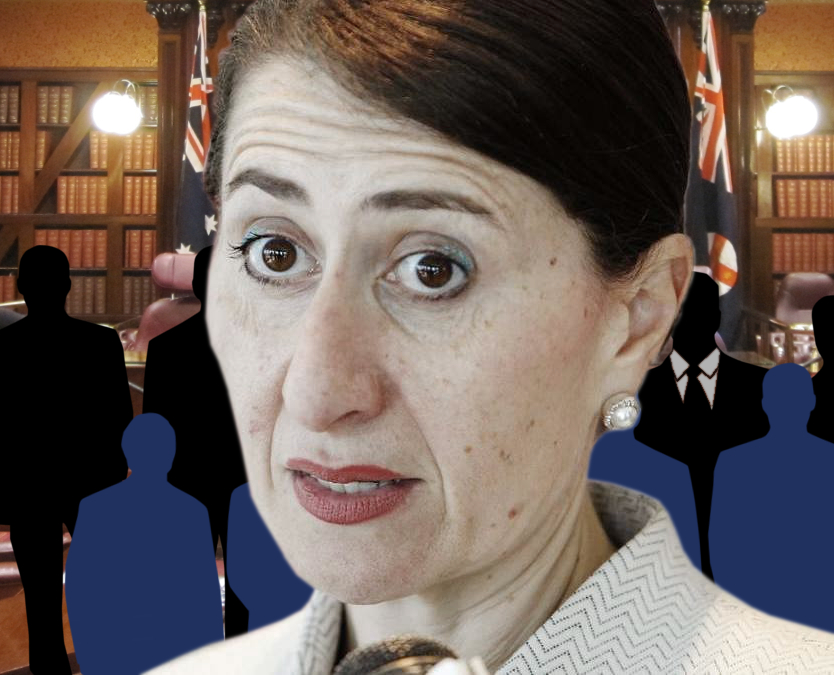 Gladys Berejiklian has resigned as an ICAC inquiry looms, leaving many to wonder why a similar body does not exist for federal politics.
The former NSW Premier Gladys Berejiklian resigned after the Independent Commission Against Corruption (ICAC) on Friday announced it would investigate whether she breached public trust in the awarding of grants to community organisations in the NSW Riverina region between 2012 and 2018.
Specifically, the ICAC is looking at grant funding awarded or promised to the Australian Clay Target Association and the Riverina Conservatorium of Music in Wagga Wagga.
The watchdog will investigate any potential conflict between Ms Berejiklian's public duties and private interests in her relationship with former Liberal MP, Daryl Maguire.
Mr Maguire's electorate includes Wagga Wagga, and he was a major advocate for the funding grants ICAC is interested in. He is allegedly a close friend of the owner of the clay target club.
In her former role as state treasurer, Ms Berejiklian oversaw a fund that put aside $5.5 million for the Australian Clay Target Association clubhouse and convention centre in Wagga Wagga.
Ms Berejiklian also announced $20 million for the Riverina Conservatorium of Music during the 2018 Wagga Wagga by-election, which was sparked by the resignation of her lover, Mr Maguire.
ICAC will investigate whether Ms Berejiklian engaged in conduct that "involved the dishonest or partial exercise of any of her official functions" or if she did not "exercise her duty to report any matter she suspected may concern corrupt conduct" concerning Mr Maguire's activities.
Mr Maguire resigned after a separate inquiry revealed he sought payment over a property deal.
The ICAC is investigating whether Mr Maguire used his position to "improperly gain benefit for himself" and his associates too.
A public inquiry will commence later this month.
The federal opposition says the matter in NSW shows Australia needs a federal anti-corruption body.
Prime Minister Scott Morrison first proposed a federal anti-corruption commission in late 2018, but has done nothing to advance the idea since.
Former attorney-general Christian Porter outlined plans for a commission split into two separate divisions – a law enforcement division with public hearings, and a government division with private hearings.
Current Attorney-General, Michaelia Cash, says the government may introduce legislation for a federal anti-corruption body by the end of the year.
Deputy Prime Minister Barnaby Joyce has compared the NSW ICAC to the Spanish Inquisition, and criticised its basic functions.
"The process of ICAC is lauded by people who want greater power for minority groups against the wishes of the majority, that's how I see it," Mr Joyce told Channel Seven this week.
"This is not the great sort of righteous process – it's a little bit like the Spanish Inquisition.
"We elect politicians, not bureaucrats. People should be the final arbiter of whether they want someone or not."
Geoffrey Watson SC, director of the Centre For Public Integrity, says corruption watchdogs perform a crucial role.
"The thing is that ICAC was introduced because of a special need, which is a special need because of the nature of corruption in the public sector," he said.
"You need a specialist body with specialist powers.
"ICAC is actually operating as a ... standing royal commission in these sorts of affairs."