Joyce wants clean funds for coal

Print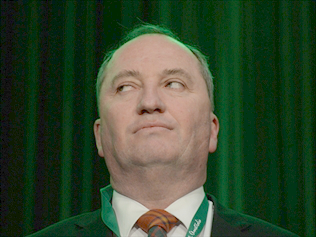 Barnaby Joyce wants the Clean Energy Finance Corporation to invest in coal power.
The Clean Energy Finance Corporation (CEFC) is a $10 billion bank that was set up to invest on behalf of the Australian government in projects to lower carbon emissions.
One of the world's major sources of carbon emissions is the mining and burning of coal, but former Nationals leader Barnaby Joyce thinks there is some life left in the ancient power source.
Mr Joyce has put forward an amendment to the government's CEFC legislation that would allow it to invest in "high intensity, low emissions coal-fired power".
Mr Joyce claims he is fighting back against a "quasi religion" in Parliament that is not allowed to mention coal.
He also believes private investors are keen to build new coal-fired power stations, and "they've got to have that opportunity".
The CEFC legislation has been opened up for amendment so that the Federal Government can add its $1 billion Grid Reliability Fund, which is designed to fund new energy generation, storage and transmission infrastructure.
The planned amendments include funding for eligible projects shortlisted under the Underwriting New Generation Investments (UNGI) program.
UNGI is allowed to support coal projects, which may have been what caught My Joyce's attention.