Key inquiry shortened

Print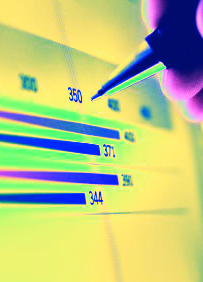 Accountants have been given an extension for a parliamentary probe into the quality of their work.
The inquiry by the Parliamentary Joint Committee on Corporations and Financial Services will look at the relationship between auditing and consulting services and potential conflicts of interests; the level and effectiveness of competition in audit and related consulting services; and audit quality, including valuations of intangible assets.
The deadline for submissions to the inquiry has been extended from eight weeks to 12 weeks.
The change comes after "stakeholders approached" Liberal MP Jason Falinski, a member of the committee undertaking the review.
The change was made despite no formal requests for an extension being made to the committee.
The extension covers giant companies like EY, KPMG, PwC and Deloitte.
Mr Falinski has declined to comment or give any information as to who the stakeholders were.
Chairman of the committee, Liberal senator James Paterson, granted the extension from September to October 28, but said he did not know who requested it.
"As committee chair I want to ensure maximum participation in the inquiry," he said.
"Given we are not reporting until March 2020 the short extension to the submissions deadline is reasonable."
The extension will eat into the time available for public inquiry by a month. There are now just five months allocated for hearings, the Christmas break over December and January, and the drafting of the report and recommendations.
Labor senator Deborah O'Neill, one of the main drivers of the inquiry, said the big firms should be able to produce reports in time.
"It would be well within their capacity to deliver a submission to the inquiry within eight weeks and I would be disappointed if they don't keep to the original deadline," she said.
The extension may also enable firms to reclassify documents, making the information privileged and unavailable to the inquiry.