Mayor changes airstrip claim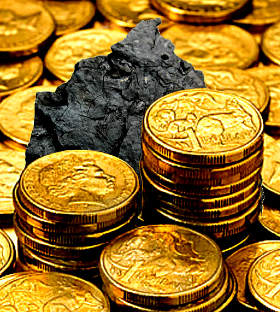 Two Queensland councils appear to have changed their tune over the ownership of an airstrip for Adani.
The Townsville and Rockhampton councils announced last year that they would together put up $34 million for an airport to ferry workers to Adani's proposed Carmichael coal mine.
The councils indicated they would build and own the airport, though it was part of a funding deal with Adani.
Soon after, Townsville businessman Philip Batty complained to the Queensland Crime and Corruption Commission (CCC) that construction company Wagners was awarded the tender to develop the airstrip without council input.
A public list of tenders for the mine does not include the construction of the airport, and Wagners has made a statement to the Australian Stock Exchange, saying it is negotiating the "potential future construction" of the airport directly with Adani.
Queensland's local government department told the CCC that the councils did not own the airport and were not responsible for the tender.
However, the corruption watchdog has now taken on the referral on the basis that Townsville mayor, Jenny Hill, allegedly told the ABC the two councils would own it beyond the life of the mine.
"Councillors yesterday approved the investment of up to $15.5 million over two financial years in a joint venture with Rockhampton City Council, to build and own the airport down in the Galilee basin," Cr Hill was quoted as saying.
"Now this airport will not only be for this project but for all the projects that are destined to open up in the Galilee."
Townsville council has now told reporters that Adani would own both the land and airport, with the two councils to operate it "for the life of the mine via an exclusive long-term lease".
"Council has nothing to do with the procurement process, that is entirely a contractual matter between Wagners and Adani," a spokesperson said.
Rockhampton council says "any questions regarding ownerships or construction of the airport should be directed to Adani".
Not owning the airport could allow the councils avoid trouble with the CCC over the tender, but Mr Batty says it is still not good enough.
"We're paying Wagners on behalf of Adani when we don't have a contract with Wagners. It's really messy," he told reporters.
Townsville councillor Paul Jacob - the only councillor to oppose the airport deal with Adani - says he thought the airstrip would be built and operated in a shared ownership arrangement.
Both the CEO and the mayor said that we would own the airport, the money was like a half-ownership deal with Rockhampton," he said.
"But now the more I'm reading, it's confusing even for me as a councillor. There's mixed messages from both sides."