Mine boss backs independence

Print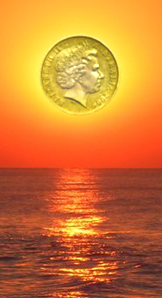 Billionaire mining magnate Andrew Forrest says global conflict shows Australia must push to become "energy independent".
"We must be able to produce all our own electrons, our own energy molecules, make them right here in Australia ... reliant therefore on no one," the Fortescue Metals Group founder and chairman said on Sunday.
"The Middle East has taught us this before and [Russian president Vladimir] Putin is teaching us this now."
Russia is a key supplier of coal, oil and natural gas, and its recent military invasion of Ukraine has shaken global commodities markets.
"The world's dependence on Russia for certain commodities cannot be overstated," report analysts at natural resources consultancy Wood Mackenzie.
"There will be lasting implications."
Dr Forrest has recently realised that clean energy is a powerful tool to protect Australia from international foibles.
In interviews after announcing a $3 billion project to develop a wind, solar and battery hub at Clarke Creek, Dr Forrest said: "green energy plans are our only energy security".
The Clark Creek project is expected to produce enough wind, solar and battery energy to power more than 660,000 homes, or 40 per cent of Queensland's households.
"Oil and gas will never save us because we are dependent on whether someone in the former Soviet Union or the Middle East wakes up with a hangover or not," he said.
"If our kids say,;'Mum and Dad, you could have made Australia totally independent in the 2020s, why didn't you?' We need to say to be able to say; 'We did it. We had the leadership'."
"The biggest resource now in the green energy revolution is not solar, it's not the wind, it's not the molecules or the electrons – it's leadership."