Miner keeps eyes on China while reducing its iron force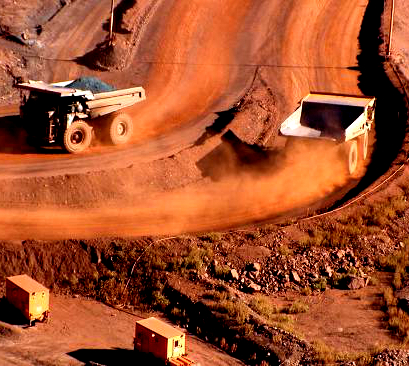 BHP Billiton says it will hitch its wagon to China's rising economic star, as the nation moves from a construction-led economy to a consumption power-house.
BHP boss Andrew Mackenzie says the company will continue supplying China's ever-growing need for ore, but will fill its other needs too.
"We see a Chinese economy gradually shifting from construction to consumption... and so will we transition," Mackenzie told reporters in Beijing after his 10-day tour meeting BHP's customers in China, India, Japan and South Korea.
"Copper is core. Coal is core. Oil and gas is core. Potash is core," he said
"We've exited diamonds.
"We've exited arguably medium-sized ore bodies which don't fit with our overall strategy to own the great ore bodies of uranium and copper and to some extent in oil and gas. And we reduced our exposure to liquefied natural gas.
"We imagine we will continue to creep our exports of steelmaking materials like metallurgical coal and iron ore, but we're much more likely to make major investments in what we feel are the next phase of China's growth in energy and in food."
BHP has a 'four-pillar' company strategy focused on iron ore, copper, coal and petroleum assets as the most profitable avenues. The company says that potash is its fifth pillar, and it will now invest $800 million in the commodity per year.
Mackenzie said new rules in China enforcing a higher grade of steel production will mean more sales for Australia's high-grade iron ore, but he admitted that BHP's expansion into this area has been a bit hasty, and it would not see the best returns for about ten years.
But Mackenszie would not comment directly on the iron price, which has dropped by almost a third in this year alone.
He says overall, BHP is still "strongly competitive at prices much lower than today's prices".
Meanwhile, back in Australia, BHP has fired 170 iron ore workers from the Mt Whaleback mine in the Pilbara.
This round of sacking comes less than a week after 100 more people were cut from BHP's iron ore offices in Perth.
The CFMEU says BHP's decision shows that the firm will always put profit and productivity above its obligations to workers and regional communities.