New funds for cut-off communities

Print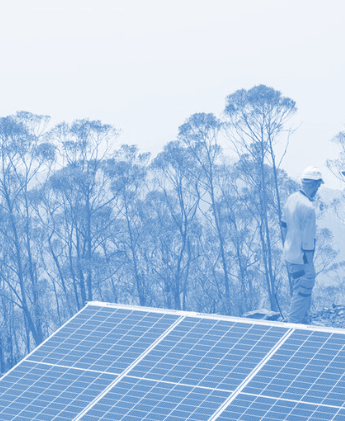 Progressive firms have announced plans to provide standalone solar and battery storage systems for victims of bushfires and storms.
A new group called the Resilient Energy Collective - featuring Australian software billionaire Mike Cannon-Brookes, Tesla and Australian solar company 5B - will use an initial $12 million investment from the Cannon-Brookes family to roll out modular power system at 100 sites "in the next 100 days if required."
5B is a company founded by young engineers that specialises in readily and rapidly deployable solar installations.
The Resilient Energy Collective says its solar and battery solutions – which range in daily capacity from 8kWh to 400kWh – should be able to see infrastructure, homes and businesses operating off-grid, 24 hours a day.
"These systems are cheaper than diesel generators and they are up and running months before electricity will be fully restored," Mr Cannon-Brookes said.
"As a nation we've got to learn the lessons of this summer and invest in energy systems that help the planet, not hurt it, that are resilient, not brittle, that are fast and flexible, not slow and fixed. And most importantly that reduce bills.
"In the future – we see a world in which many remote communities operate on solar power, off-the-grid. It will be more stable, more resilient, and less prone to damage."