News Corp clamps leaks with poor numbers on paper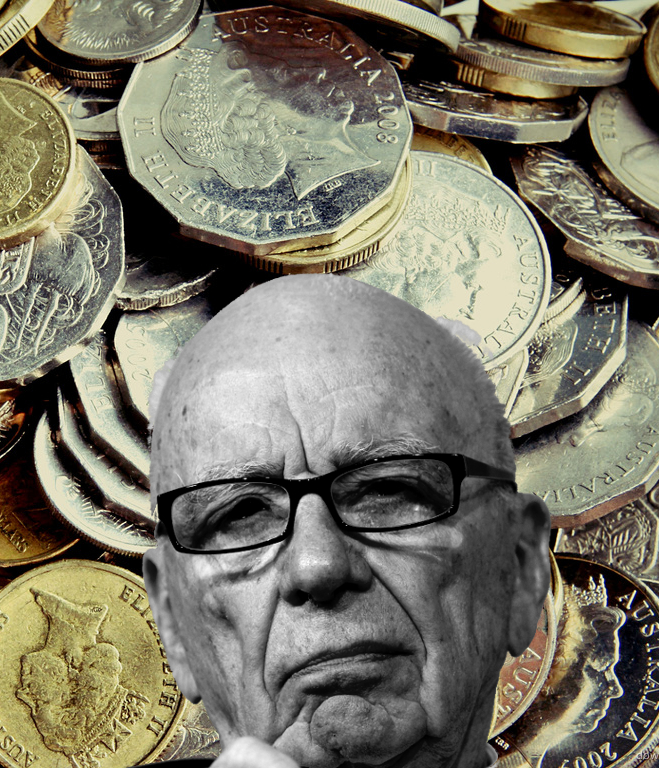 Reports of tough times for News Corp have been clamped-down upon by the company, while it loses millions on newspapers.
Online media outlet Crikey published a leaked copy of the News Corporation Australia Weekly Operating Statement this week, which showed that Rupert Murdoch's media empire is haemorrhaging funds.
The accounts confirm that the group's worst-performing paper is The Australian, which lost about $30 million last year, while its best-performing Herald Sun saw its revenues and operating income drop significantly as well.
Revenue for the Sunday Herald Sun paper fell 17 per cent to $75 million, the paper state, while its operating income dropped 31 per cent to $21 million.
The Courier-Mail suffered dramatic losses, with revenue dropping 18 per cent to $158 million while operating income fell 68 per cent to just $17 million.
Revenue at the Daily Telegraph in Sydney fell 14 per cent to $160 million, while operating income fell 65 per cent to just $8 million.
The Sunday Telegraph revenues fell 15 per cent to $94 million and operating income fell 53 per cent to $7 million.
Rupert Murdoch, a man who claims to stand for press freedom, has engaged in some strong censorship around the release of the documents.
News Corp threatened Crikey with the full weight of the law over its publication of the sensitive details, and the two have now reached an agreement.
The deal prevents Crikey from hosting or distributing the papers, though it maintains all the reports based on the now-removed content.