No good news in World Bank's mining view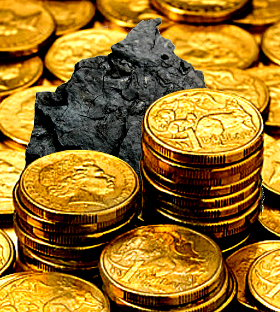 The World Bank has taken a grim view of the future for the global mining industry, predicting prices will decline across the board.
Optimism is scarce in the new July 2015 Commodities outlook report, which predicts that a combination of falling demand and oversupply of major commodities will create a perfect storm of price drops for the mining industry.
"All main commodity price indices are expected to decline in 2015...mainly due to abundant supplies and, in the case of industrial commodities, weak demand," the report states.
It forecasts an overall 17 per cent decline in metal prices, with iron ore hit particularly hard. The analysts say iron ore will see a 46 per cent fall due to increased capacity from Australia and Brazil.
It something many local firms are intimately aware of (and some say cimplicit in), with Rio Tinto, BHP Billiton, Vale, and Fortescue Metals Group all pushing for record iron ore production levels, with no signs of slowing.
Falling gold prices have already made many gold mines uneconomical, and the report expects gold prices to fall by another 12 per cent on the back of a rising US dollar and the nation's tightened monetary policy.
Glencore CEO Ivan Glasenberg spoke on the topic of mining firms driving the decimation of their own industries at the company's recent annual general meeting in Switzerland.
"Unfortunately our competitors in the world have produced more supply than demand and commodity prices are down for that reason," he said.
"I'm doing my level best to convince my competitors that we should understand demand and supply."
"We don't want to be the ones forcing the price down with oversupply."
Glencore cut its Australian coal production by 15 per cent or 15 million tonnes after the AGM.
The World Bank does not see much to get excitied about in the energy industry either.
"Energy prices are projected to average 39 per cent below 2014 levels, whilst coal prices are projected to fall 17 per cent due to weak import demand and surplus supply," the report warned.
It says a significant fall in Chinese coal imports for the first five months of the year would be compounded by an increase in global supplies from new cut-price operations, which will further depreciate producer currencies.
But these "pressures will be partly offset by rising demand in India and other emerging economics", the analysts say.
Gas prices are looking gloomy too, also hit by issues of surplus supply, low demand, and low oil prices.
China's "growth is expected to slow gradually below seven per cent by 2017 and beyond, with a shift away from industry-led growth towards more services-based growth," the World Bank report said.
The full report is available in PDF form, here.