No jail for Witness K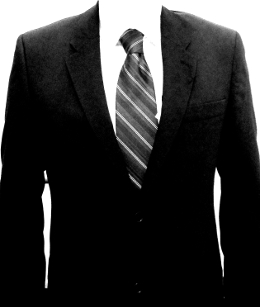 A whistleblower has been spared jail time after revealing the Australian Government bugged a foreign government to benefit Woodside.
The former Australian spy dubbed Witness K has received a three-month suspended sentence for conspiring to reveal classified information about an alleged spying operation during oil and gas treaty negotiations between Australia and East Timor.
Witness K and his lawyer Bernard Collaery were charged in 2018, following raids on their homes in Canberra five years earlier.
Mr Collaery is fighting his conspiracy charge at trial, but Witness K this week pleaded guilty to his charge.
The matter relates to Australia's 2004 bugging of the Timor-Leste cabinet room.
At the time, Australia was bargaining with Timor-Leste over their shares of underwater oil and gas fields worth around $50 billion. Witness K helped reveal that Australian Secret Intelligence Service (ASIS) officers had bugged key offices of the Timor-Leste government, allowing Australia to gain inside knowledge of Timor-Leste's bottom line, its negotiating tactics and how certain cabinet members felt about the deal.
Australia ended up taking a 50-50 split of the Greater Sunrise fields, located 450km north-west of Darwin and 150km south of Timor-Leste. It was a major win for a joint venture of multinationals, led by Woodside, seeking to exploit the Timor Sea.
Timor-Leste's government was represented in the talks by US diplomat Peter Galbraith as chief negotiator. The former US ambassador to Croatia has had frequent access to US intelligence, and says he has never seen his country attempt an operation as commercially driven as Australia's was.
"The whole experience of the negotiation from 2000 on and through this whole episode was to see a country that – yes, in many ways focuses on the public good – but where corporate greed was a big part of it, because the Howard and Downer government, they were shills for the corporations," Mr Galbraith said in 2019.
"That was what was really important to them."
If not for the actions of whistleblower Witness K, Australia's actions may never have been made public.
Reports say the intelligence watchdog, the Inspector General of Intelligence and Security (IGIS), gave Witness K permission to take the matter to an approved lawyer, Bernard Collaery, a former attorney general for the ACT.
Mr Collaery went on to assist the Timor-Leste government in building a case against Australia at The Hague on the basis that the bugging had rendered the treaty void.
In Timor-Leste, Witness K and Mr Collaery were seen as heroes.
"Witness K, as the secret agent became known, and Collaery, are brave Australians," former Timor-Leste president José Ramos-Horta wrote while calling for the pair to be awarded his nation's highest honour in 2019.
"Individuals with a conscience and courage, representing the very best of Australians as I know them – instinctively sympathetic to the underdog, the weak and vulnerable."
But despite many believing their story was worth making public, the Australian Government has engaged in years of secrecy, cover-ups and obfuscation to keep the matter behind closed doors.
Instead of former foreign minister Alexander Downer or former prime minister John Howard or the former head of the Australian Secret Intelligence Service (ASIS) facing court, the men who blew the whistle were put on trial. Mr Downer went on to work as a consultant for Woodside Energy.
Writing for independent media outlet Crikey this week, journalist Bernard Keane has laid out the repeated failures that led to the wrong people having to defend themselves in court.