Optus to splurge on growing mobile market

Print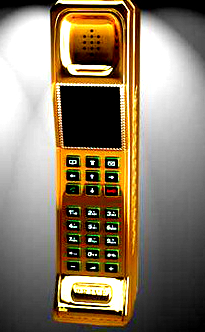 Optus will invest more than $1.75 billion in mobile phone infrastructure to overcome stagnant profits from the past year.
In figures published this week, Optus' net profit grew less than 1 per cent to $841 million in the year to the end of March.
Earnings before interest, tax, depreciation and amortisation (EBITDA) increased to just over $2.6 billion, up by around 5 per cent.
Optus said profit increased by 7 per cent in the final quarter to $239 million, while EBITDA grew 10 per cent to $723 million.
The big plans to expand were unveiled by parent company Singapore Telecommunications (Singtel) amid its report of a 3.5 per cent rise in full-year net profit to $SG3.8 billion ($3.5 billion).
The investment will look to improve Optus' 4G mobile data coverage and performance, which it says will be a big part of attracting and retaining customers.
In the three months to March, Optus says it gained 64,000 post-paid handset customers. Pre-paid customer numbers remained unchanged, while mobile broadband numbers fell slightly.
Optus has over 9.4 million mobile subscribers, well short of the 16.4 million customers Telstra reported in its half-year results from February.
Unfortunately, Optus' thousands of new customers have only returned its customer base levels from year ago, following gradual decline over prior quarters.