PM pushed on protections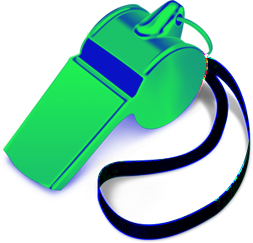 The Albanese government is being urged to drop prosecutions against whistleblowers and ramp up protections of them.
A parliamentary inquiry in 2017 called for the laws protecting public- and private-sector whistleblowers to be overhauled.
The Liberal government at the time agreed to many of its recommendations, including a call to set up a new standalone whistleblower protection authority to investigate whistleblower revelations.
This "one-stop-shop" would be able to investigate whether whistleblowers personally suffer consequences for exposing misconduct, and offer compensation for losses suffered.
No such body was ever implemented.
Since then, several whistleblowers have been hit with criminal charges, with whistleblowers, Richard Boyle, David McBride and Bernard Collaery all being prosecuted for working with journalists to expose serious wrongdoing.
Mr Boyle exposed unethical debt recovery practices within the Australian Taxation Office (ATO). Mr McBride, a former military lawyer, revealed alleged war crimes committed by Australian forces in Afghanistan. Mr Collaery, also a lawyer, allegedly blew the whistle on Australia's espionage against Timor-Leste and has since been subjected to years of secret trials and closed-door legal proceedings.
The advocates and supporters of these and other whistleblowers are now waiting on the new federal government to take up the recommendations of the 2017 inquiry and create a dedicated body to assist and protect whistleblowers.
Additionally, the government is under pressure to prevent the extradition of WikiLeaks co-founder Julian Assange to the US, after the British home secretary approved his extradition. Mr Assange, an Australian citizen, is charged with breaching the US Espionage Act and faces up to 175 years in jail if convicted.
The Human Rights Law Centre (HRLC) has called on the federal government to drop the prosecutions against the three whistleblowers and to stop Mr Assange from being extradited and prosecuted in the US.
HRLC senior lawyer Kieran Pender says "the lack of practical legal support for whistleblowers means that even those laws that do exist aren't working in practice".
"There is no doubt that there are Australians out there who know about misconduct and wrongdoing — whether in corporate Australia or in the federal state or local government — that aren't speaking up," Mr Pender says.
"It would be simple but incredibly powerful message for the new government to drop these whistleblower prosecutions and urgently reform whistleblowing law.
AJ Brown - a professor of public policy and law at Griffith University and a board member of Transparency International Australia - says Australia's laws rely on whistleblowers having the legal resources and the money to go to court to fight for their own protection.
Professor Brown says a new Whistleblower Protection Authority is needed to "stand up for the little people — whistleblowers who do the right thing by speaking up about wrongdoing".
"Too often still, it's the whistleblower who ends up being the sort of collateral damage, if you like, for identifying something which has gone wrong," he said.
Government minister Tony Burke says conversations about Mr Assange are happening.
"We're not going to conduct diplomacy by megaphone. This case has gone on for far too long. We said that in opposition, we've repeated that in government," Mr Burke told Sky News over the weekend.
"The issue needs to be brought to a close. Australia is not a party to the prosecution that's happening here [and] each country has its own legal system.
"The days of diplomacy being conducted and conversations with government being conducted by megaphone, text messages being exposed – that was the way the previous government behaved. We've been building constructive relationships again with our allies and they're conversations that happen government to government."
Foreign minister, Penny Wong, and the attorney general, Mark Dreyfus, have issued a joint statement on the extradition ruling.
"We will continue to convey our expectations that Mr Assange is entitled to due process, humane and fair treatment, access to proper medical care, and access to his legal team," the statement said.
"The Australian government has been clear in our view that Mr Assange's case has dragged on for too long and that it should be brought to a close.
"We will continue to express this view to the governments of the United Kingdom and United States."
Prime Minister Anthony Albanese reportedly told a February 2021 caucus meeting that "enough was enough" and he "can't see what's served by keeping [Julian Assange] incarcerated". He is also a signatory to the Bring Julian Assange Home Campaign petition.